Each scholar receives salary, research/career development funds, and travel funds. Funding for the BIRCWH Program is provided by the Johns Hopkins Institute for Clinical and Translational Research (ICTR) through the lead NIH Office of Research on Women's Health (ORWH).
2023 Recipients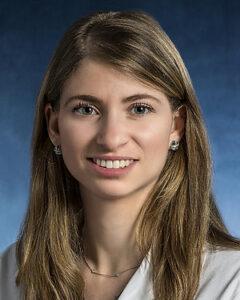 Gloria Gerber, MD
Instructor
Department of Medicine, Division of Hematology
Project Title: The Role of Complement in Obstetric Outcomes in Antiphospholipid Syndrome
Dr. Gerber's BIRCWH proposal will quantify complement levels and employ a novel functional assay (modified Ham) to elucidate the role of complement throughout the three trimesters of pregnancy in women with Antiphospholipid Syndrome (APS) and correlate this with adverse obstetrical outcomes including thromboembolism, preterm birth, fetal loss, hypertensive disorders of pregnancy, and catastrophic APS.
Primary Mentor: Robert Brodsky, MD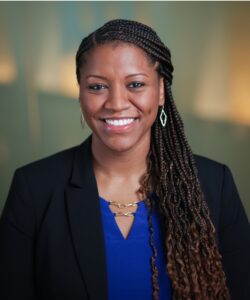 Brittany Jenkins-Lord, PhD, MS, MPH
Assistant Professor
Department of Biochemistry and Molecular Biology
Project Title: The Molecular Consequences of Cancer Disparities: Correlating the Neighborhood Environment with Tumor-Associated Genes in Diverse Women with Breast Cancer
Dr. Jenkins-Lord's BIRCWH proposal aims to investigate gene and protein differences in two tumor suppressor genes, LRIG1 and WWOX, that were shown to be differentially methylated and expressed in the breast tumors of women from high and low neighborhood deprivation areas, as well as differences by racial/ethnic group. In addition to identifying potentially relevant ancestrally informative genetic variants in these genes, she will also employ immunohistochemical and cell culture methods to further quantify protein differences in expression between Black and White women with breast cancer.
Primary Mentor: Kala Visvanathan, MD, MHS, FRACP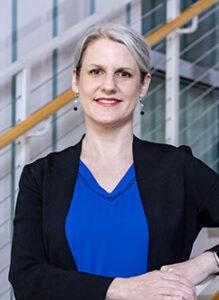 Michelle Patch, PhD, MSN, RN
Assistant Professor
School of Nursing
Project Title: Examining Acquired Brain Injury-Associated Symptoms and Fluid-based Biomarkers in Women Surviving Intimate Partner Violence
Dr. Patch's study examines intimate partner violence-related brain injury biomarkers and symptomatology over time for women seeking emergency care.
Primary Mentor: Gabor Kelen MD, FRCP(C), FACEP, FAAEM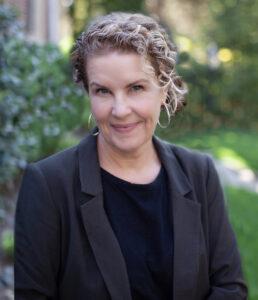 Laura Prichett, PhD, MHS
Research Associate
Department of Pediatrics, Division of General Pediatrics
Project Title: Gender, Race and Suicide: Unpacking the Adolescent Mental Health Crisis
This research examines racial and gender disparities in the under-recognition of mental health disorders in adolescents and young adults as defined by a suicide-related diagnosis without a previous mental or behavioral health diagnosis in primary care.
Primary Mentor: Jacky Jennings, PhD, PHS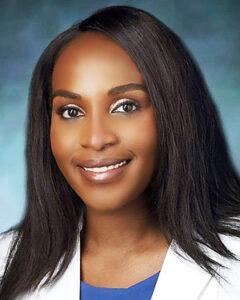 Serena Michelle Ogunwole, MD, PhD
Department of Medicine, Division of General Internal Medicine
Project Title: Developing Postpartum Interventions to Reduce Obesity-Related Disparities and Address Environmental Determinants of Health
This research project aims to address the disparities in postpartum dietary quality among Black mothers with obesity-related cardiometabolic complications of pregnancy. The study focuses on developing and testing a community-informed meal delivery intervention in partnership with Moveable Feast Baltimore, a meal delivery service for low-income individuals with chronic diseases. The project will explore the preferences and needs of postpartum mothers regarding meal delivery, develop a nutritionally tailored meal delivery intervention, and assess its feasibility, acceptability, and preliminary effectiveness on dietary quality and postpartum weight retention. The ultimate goal is to provide evidence-based interventions that meet the needs of historically marginalized populations and improve health outcomes in Black mothers affected by structural racism.
Primary Mentor: Wendy Bennett, MD, MPH