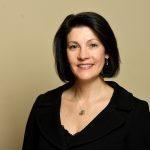 Cheryl Dennison Himmelfarb
Dr. Himmelfarb is committed to reducing health disparities and improving the quality of care and outcomes for cardiovascular patients. She is the Sarah E. Allison Endowed Professor and vice dean for research at Johns Hopkins School of Nursing. As deputy director for the Institute for Clinical & Translational Science Research (ICTR), she leads the Community & Collaboration Core and Recruitment Innovation Unit.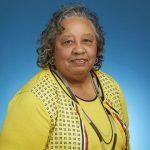 Barbara Bates-Hopkins
Barbara is a native Baltimorean, who grew up in East Baltimore and today, serves as a community engagement coordinator for Johns Hopkins University. As a C-RAC member since 2009, she raises the awareness of health resources to enhance bi-directional learning environment fostered throughout JHU.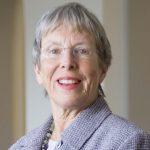 Lee Bone
Lee is an associate professor at Johns Hopkins Bloomberg with joint appointments in Medicine, Nursing and Arts and Sciences. For many decades, she has worked Johns Hopkins building academic-community-practice partnerships in research, training and service with focus on adults with chronic diseases.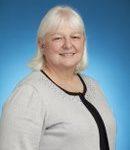 Patricia Carroll
Patricia is a community relations manager at Johns Hopkins Bayview with over 40 years of experience serving the Southeast Baltimore and Baltimore County Region. As a C-RAC member since 2009, she works to educate and increase community participation in research.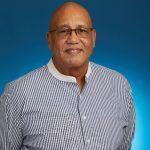 Roger Clark
Roger is a healthcare professional with over 20 years' experience, serving the Greater Baltimore Washington community. As a member of C-RAC since 2009, he uses his leadership skills to integrate community perspectives in research conducted at Johns Hopkins and other academic institutions.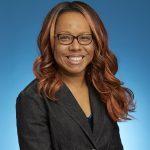 Crystal Evans
Crystal is a community relations coordinator for the ICTR and has over 20 years of program management and community engagement experience. As a member of the C-RAC since 2009, she works to increase community involvement in education, advocacy, and research activities throughout the greater Baltimore region.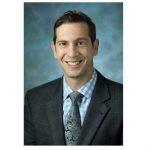 Panagis Galiatsatos
Dr. Galiatsatos is an assistant professor at the Johns Hopkins School of Medicine and director of the Tobacco Treatment Clinic at Johns Hopkins. He is the author of a book series, "Building Healthy Communities," and has published over 30 research articles.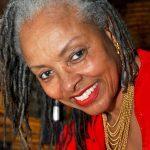 Jennifer Ayana Harrison
Jennifer is a health and holistic wellness coach and practitioner with over 40 years of experience providing health education and training. She has an interest in complimentary medicine and approaches to treat the whole person mentally, physically, emotionally, and spiritually.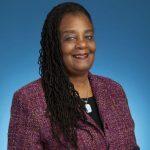 Carolyn V. Henderson
Carolyn is a semi-retired attorney living in Baltimore City. Through her participation in the C-RAC, she gives her voice and efforts to medical research. She considers this work an extension of her family's legacy.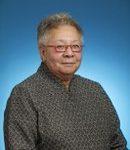 Sharon Hunt
Sharon is an active member of the McElderry community. As a resident since 2006, recognizes that residents need programs and forums where community voices are heard. Through her participation in the C-RAC, she assists with the incorporation of community perspectives in research conducted at Johns Hopkins.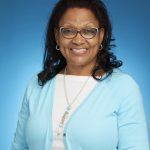 Janet Johnson
Janet is a Maryland Department of Juvenile Services retiree. She is dedicated promoting the health and education of future generations. As a C-RAC member she works to create forums for community members to be informed, ask questions, and express concerns regarding research.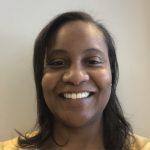 Cassie Lewis-Land
Cassie is a research program manager for the ICTR  with over 20 years of clinical research experience. She is passionate about the need for diverse patient representation in clinical trials to help improve health outcomes for all– no matter their gender, background, ethnicity, or lifestyle.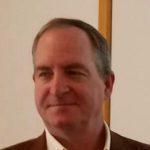 Frederick W. Luthardt
Frederick is a bioethicist and director of the John Hopkins Medicine Institutional Review Board's (IRB) Compliance Monitoring Program. As a C-RAC member, he works to educate the community about the IRB review process, research participant safety, and respect.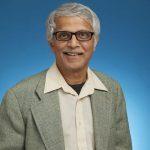 Joy P. Nanda
Joy is a community and behavioral epidemiologist with over 40 years of experience in community-engaged research, mentoring and evaluation.  He chairs several committees responsible for reviewing grant proposals submitted to the Department of Health and Human Services and evaluates the African-American health program in Baltimore City and Montgomery County.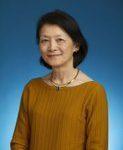 Pamela Ouyang
Pam is a Johns Hopkins University physician researcher, who recognizes the value of researchers partnering with the community. As a faculty leader of the C-RAC since 2011, she creates opportunities for researchers and community members to collaborate with the common goal of improving health outcomes.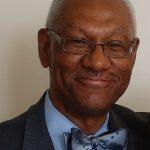 Tyrone Qualls
Tyrone is a certified lifestyle coach, a chronic disease prevention specialist and a two time stroke survivor. As a C-RAC member since 2016, he uses his personal experiences and knowledge to educate the public about weight loss management, healthy eating, and regular exercise.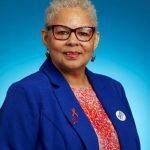 Melanie Reese
Melanie is executive director of OWEL (Older Women Embracing Life) and a health advocate. As a member of the C-RAC since 2015, she uses her voice to encourage researchers to include community members throughout the entire research process.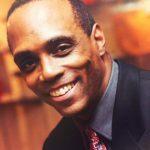 Michael Thompson
Michael is a community activist. As a member of the C-RAC since 2016, he serves as a conduit promoting Johns Hopkins engagement with the Turner Station community. He provides community input on research projects and shares the findings within the local community.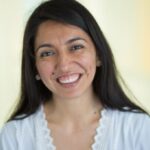 Monica Guerrero-Vazquez
Monica is the Executive Director of Centro SOL, where she oversees programs and research and supports efforts to represent marginalized immigrant communities in research. She migrated to the US in 2011 from Ecuador and has worked with and for immigrants since the early 2000s. She also serves as a commissioner for the State's Commission on Suicide Prevention since 2019.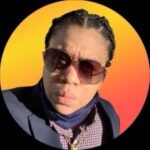 L.A. McCrae
L.A. "Doc" McCrae is a social and behavioral epidemiologist, addictions clinician, recovery chaplain, and professor. They are engaged in community-based research to address the cycle of trauma, substance use, and jailing. Doc is committed to addressing the political and social determinants of health in vulnerable communities and populations, both through their work and the C-RAC community.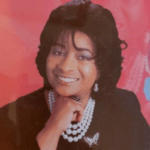 Brenda Miller
Brenda is a retired educator from the Baltimore City Public Schools with 40 years of service in roles such as professional development instructor, consultant, and parent engagement facilitator. Currently, she serves as the school-based coordinator for Roberta's House, a family grief support center. She is a family caregiver with over 30 years of caregiving for her father, mother, husband, and son.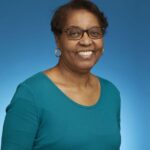 Inez Robb
Inez, now retired, worked for the Federal Government for 42 years as an IT Specialist with the Social Security Administration. She has been a homeowner in the Sandtown Winchester Community for over 30 years and has long been active as a community leader with several organizations, such as the Baltimore Good Neighbors Coalition and the Green and Healthy Homes Initiative.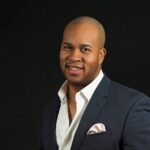 Marlon Robinson
Marlon is a dedicated sales professional with over 15 years' experience in the medical sales industry. Marlon keeps his pulse on civic duties by serving his community through his fraternity Omega Psi Phi, Fraternity, Inc. He also serves on the board of the American Heart Association "Young Hearts Board" and an Ohio base non-profit organization One Step at A Time (OSAAT).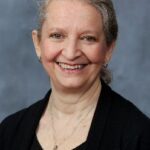 Ana Rule
Ana is an Assistant Professor in the Department of Environmental Health and Engineering at the Johns Hopkins Bloomberg School of Public Health. Her main research goal is the development and evaluation of novel sampling and analysis strategies for the assessment of exposure to biological aerosols, e-cigarette aerosols, and particulate matter, which she pursues both through field research and laboratory-based controlled studies.

Yolanda Savoy
Yolanda is an educator with various pedagogical and andragogical experiences, enabling her to relate to traditional and nontraditional students genuinely. She is a professor in the Health and Health Education department and Coppin State University and program coordinator for undergraduate Health Science Majors. She has dedicated much of her attention to Richmond, Virginia's urban and rural neighborhoods, spearheading programs for marginalized and underrepresented communities.

Cheri C. Wilson, MA, MHS, CPHQ

Cheri Wilson is a nationally recognized diversity and inclusion, cultural and linguistic competence, and health equity subject matter expert. She serves as a Program Director for Diversity, Inclusion, and Health Equity in the Johns Hopkins Medicine Office of Diversity, Inclusion, and Health Equity. Ms. Wilson focuses primarily upon the intersection between cultural humility, health and healthcare disparities, health equity and patient safety and healthcare quality. Ms. Wilson is particularly interested in promoting health equity as it relates to racial/ethnic, language, LGBTQ+, and disability communities with the provision of culturally and linguistically appropriate patient-centered care in language understandable to all patients.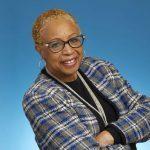 Mary Thomas
Mary served as a program coordinator for the C-RAC and the ICTR. She enjoyed working with the C-RAC because it used an all-inclusive outreach to get the greater Johns Hopkins community involved in research and healthy living.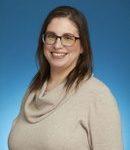 Christine Caufield-Noll
Christine was a medical librarian in the Community Health Library on the Hopkins Bayview campus. As a member of C-RAC since 2011 and a medical librarian, she helped patients find reliable health and clinical trial information.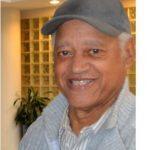 Marvin Murphy
Marvin was a lifelong resident of historic East Baltimore. As an employee of Baltimore City Public Schools, he worked with children, whom he personally believed to be some of the most honest people he has ever met. As a research participant and C-RAC member, he worked to promote transparency and honesty within clinical research.