ICTR Deputy Director Cheryl Himmelfarb, PhD, RN, Receives FNINR Leadership Award for Nursing Research.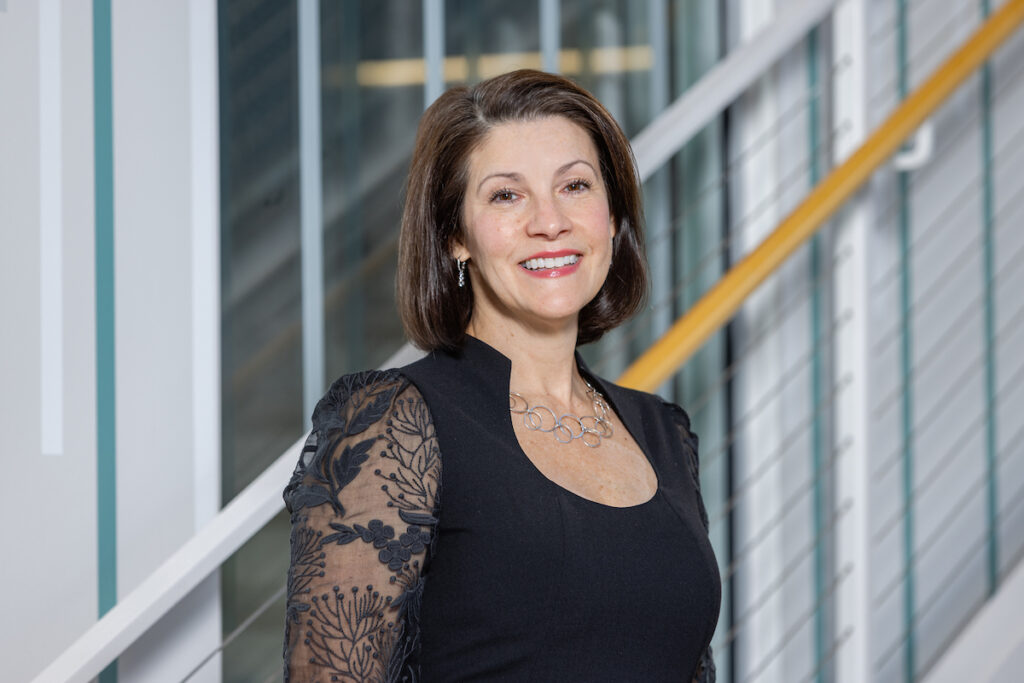 Johns Hopkins School of Nursing (JHSON) Vice Dean Research and Sarah E. Allison Endowed Professor, Cheryl Himmelfarb, PhD, RN, FAAN, has been selected to receive the 2023 Faye Glenn Abdellah Leadership Award from the Friends of the National Institute of Nursing Research (FNINR). The award recognizes the sustained impact of Himmelfarb's research and policy leadership on public awareness of the pivotal role of nursing science in improving individual and population health.
"It is a privilege and an honor to be named among such dedicated champions of nursing science and to receive this award named for renowned nurse scientist, Dr. Faye Glenn Abdellah," says Himmelfarb. "Through our collective effort to advance nursing science, we will make a lasting impact on the health and well-being of our communities."
Dr. Himmelfarb's program of research features team-based interventions to improve cardiovascular care, as well as strategies to engage diverse populations in research. Her work addresses social determinants of cardiovascular risk; she aims to improve the quality of cardiovascular care and reduce health disparities. Dr. Himmelfarb has contributed to national guidelines and scientific statements published by the American Heart Association and American College of Cardiology, and her efforts have kept the crucial role of nurses—in all aspects of cardiovascular disease prevention — prominent in these important guidelines.
Dr. Himmelfarb serves as deputy director of the Johns Hopkins Institute for Clinical & Translational Research, where she leads efforts across Johns Hopkins to develop innovative methods for community engagement and research participant recruitment and retention.  For example, she established the Recruitment Innovation Unit, which develops and rapidly scales informatics-based recruitment approaches. Dr. Himmelfarb's research team also developed the MyChart Recruitment Service, one of the first recruitment strategies in the nation to use Epic MyChart messages to match individuals with clinical trials. As a result of her innovative leadership, more diverse populations are participating in research, which is an important step toward addressing health disparities.
"Dr. Himmelfarb's dedication to nursing science is an inspiration to us all," says Sarah Szanton, PhD, RN, FAAN, dean of JHSON. "Her contributions to cardiovascular health equity and community engagement in research have not only elevated the field but also improved countless lives. She is a remarkable leader in our profession."
The National Institute of Nursing Research recognized Dr. Himmelfarb's accomplishment at the FNINR NightinGala on October 4, 2023 in Washington, DC.
***Located in Baltimore, the Johns Hopkins School of Nursing is a globally-recognized leader in nursing education, research, and practice. In U.S. News & World Report rankings, the school is No. 1 nationally for its DNP program and No. 2 for its master's. In addition, JHSON is ranked as the No. 3 nursing school in the world by QS World University. The school is a five-time recipient of the INSIGHT Into Diversity Health Professions Higher Education Excellence in Diversity (HEED) Award and a four-time Best School for Men in Nursing award recipient. For more information, visit www.nursing.jhu.edu. 
Media:
Sydnee Logan
slogan4@jhu.edu
410-967-8609