Collaborative Approach to Training Advances and Learning Innovations in the Science of Translation (CATALiST)
The CATALiST Seminar Series aims to provide an introduction to innovative approaches in clinical research as a supplement to the training program scholars and other graduate trainees are already receiving. Content will include entrepreneurship, translational science, use of technology, informatics and mHealth in clinical research. Local and national experts in these research methods will present topics to serve as an introduction to the science.
These seminars will further catalyze the development of new diagnostics, therapeutics, and preventive inter­ventions while driving innovation in clinical and translational research methods. Discussions will emphasize innovative education, training models and methods. The approach to innovative curricula would necessitate crossing traditional boundaries between professional schools.
All researchers, faculty staff and students are encouraged to attend.
---
Previous Seminars
Tuesday, November 3, 2020, Noon
Speaker: Qiana Brown PhD, MPH, LCSW, Assistant Professor of Epidemiology and Maternal and Child Health, Rutgers School of Social Work & School of Public Health, Dept. Urban-Global Public Health
Dr. Brown is participating in a CTSA Visiting Professorship Program across KL2 institutional hubs to provide an opportunity for KL2 scholars to give lectures at participating institutions with the goal of enhancing trainee experience, sharing science across disciplines, networking, and encouraging new team science collaborations. Dr. Brown is a KL2 scholar at the New Jersey Alliance for Clinical and Translational Science (NJ ACTS).
Topic: "Prenatal Cannabis Use: Who, When, Where, Why"
Zoom: Register via this LINK. Zoom information will be sent in a separate email.
Dr. Qiana L. Brown is an Assistant Professor at the School of Social Work and School of Public Health, Department of Urban-Global Public Health at Rutgers University. She directs the Substance Use Research, Evaluation, and Maternal and Child Health (SURE MatCH) Group at the School of Social Work's Center for Prevention Science. Dr. Brown is an epidemiologist and macro-level, advanced generalist licensed certified social worker (LCSW). From a health equity lens, her research focuses on system-level change to improve maternal and child health – centering on preventing prenatal substance use and examining the role of the built and social environment and health and social policy in shaping substance use and other health outcomes among women, youth and families. Dr. Brown's peer-reviewed research has been published in top-tier journals, to include JAMA. She is also a member of the editorial boards of Drug and Alcohol Dependence, Substance Use and Misuse and the Journal of Substance Use. Dr. Brown earned her PhD from the Johns Hopkins Bloomberg School of Public Health, Department of Mental Health.
---
Tuesday, March 3, 2020, Noon- 1:00 pm
Speaker: Anupam Joshi, PhD, Oros Family Professor and Chair, Computer Science and Electrical Engineering Department & Director, Center for Cybersecurity, University of Maryland Baltimore County
Topic: "Computer Science and Medicine: The Twain Shall Meet!"
Location: University of MD Campus Center, 621 W. Lombard Street, Room 349, Baltimore, MD 21201
Zoom: By request. Contact Molly Lutz
---
Tuesday, November 5, 2019, Noon – 1:30 pm
Speaker: Dr. Mark Cochran, PhD, Executive Director, Johns Hopkins Healthcare Solutions
Topic: "The Innovation Ecosystem at Johns Hopkins – The Role of Commercialization"
Zoom: https://zoom.us/j/349714678
---
Monday, April 29, 2019, Noon – 1:30 pm
Speaker: Dr. Jeffrey Holmes, MD, PhD, Professor of Biomedical Engineering and Medicine; University of Virginia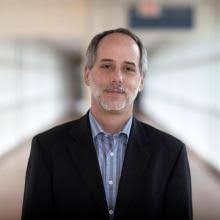 Topic: "Medical Innovation & the Intersection between Engineers and Clinicians"
Dr. Holmes currently heads the Cardiac Biomechanics Group at UVA. His laboratory studies the interactions between mechanics, function, and growth and remodeling in the heart, using a combination of computational and experimental models. His research has been funded by the National Institutes of Health, the National Science Foundation, the American Heart Association, the Whitaker Foundation, the Coulter Foundation, and the Hartwell Foundation. Dr. Holmes is a Johns Hopkins alumni having earned his B.S. in Biomedical Engineering.
---
Monday, March 4, 2019, Noon – 1:15 pm
Speaker: Dr. Toby Gordon, ScM, Associate Professor, JHU Carey Business School w/ joint appointment JHU Schools of Public Health and Medicine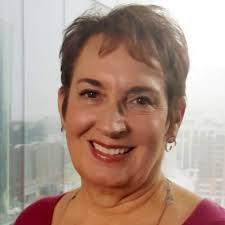 Topic: "Commercializing Scientific Discoveries"
Recording: https://connect.johnshopkins.edu/p3dxt65vv3s/ (Adobe Connect)
---
Monday, December 17, 2018 Noon – 1:30 pm
Speaker: Shiv Gaglani, MBA, Co-Founder & CEO of Osmosis

Topic: "Osmosis Study Toolkit"
Recording: https://connect.johnshopkins.edu/p6qtad9qtgl/ (Adobe Connect)
---
Tuesday, November 20, 2018 Noon – 1:30 pm
Speaker: Paul Nagy, PHD, FSIMM, Director, Johns Hopkins Medicine Technology Innovation Center (TIC)
Topic: "Precision Medicine Analytics Platform for Biomedical Research"
Recording: https://connect.johnshopkins.edu/p76rj2ickyg/ (Adobe Connect)