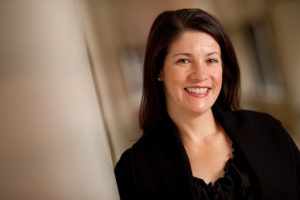 Associate Dean for Research, Johns Hopkins School of Nursing
Sarah E. Allison Endowed Professor
Deputy Director, Institute for Clinical Translational Research
Johns Hopkins School of Nursing, Joint Appointments in Schools of Medicine and Public Health
Background
Dr. Dennison-Himmelfarb began her career as a clinical nurse at the Baylor University Medical Centers Medical Intensive Care Unit in 1991, becoming supervisor of that same unit the following year. From 1993 to 1995, she served as a staff nurse at many locations, including American Mobile Nurses Critical Care Unit Staffing in San Diego, California; New York University Medical Center in New York, New York; Tulane University Medical Center in New Orleans, Louisiana; Straub Hospital and Clinic in Honolulu, Hawaii; and MRA Staffing Systems.
From her arrival at Hopkins in 1995 through 2001, Dr. Dennison continued working as a clinical nurse in the Surgical Intensive Care Unit at Johns Hopkins Hospital. From 1996 to 2000, she also served as a research assistant and project data manager for a study on "Comprehensive High Blood Pressure Care for Young Urban Black Men." From 1998 to 2001, she was a nurse practitioner at Johns Hopkins Hospitals Ciccarone Preventive Cardiology Center. In 2001, Dr. Dennison joined the faculty of the Johns Hopkins School of Nursing, becoming assistant professor in 2004 and associate professor in 2008. In 2007, she received another faculty appointment at the Johns Hopkins University School of Medicine Division of Health Sciences Informatics. While at Johns Hopkins, Dr. Dennison has concurrently worked as a research scientist at MEDTAP International, Incorporated Center for Health Outcomes Research (2001-2002), as adjunct associate professor of medicine at American University of Beiruts Hariri School of Nursing in Beirut, Lebanon (2009-2010); as adjunct associate professor at University of Western Sydney, Sydney Australia (since 2008), and as an adjunct research fellow at Curtin University of Technology, Perth, Western Australia (since 2008).
Education and Training
BS, Texas Woman's University, Dallas, TX, 1991
MS, Johns Hopkins University, Baltimore, MD, 1996
PhD (Philosophy), Johns Hopkins University, Baltimore, MD, 2001
Accomplishments, Recognition, and Service
Dr. Dennison is the recipient of numerous awards, including the American Association of Heart Failure Nurses Clinical Innovation Award in 2010 and the Shirley Sohmer Award for Evidence-Based Practice Research from Johns Hopkins Hospital in 2007. In 2005, she claimed the NIH Roadmap Johns Hopkins Clinical Research Scholar K12 Award. Dr. Dennison is a Fellow of the American Academy of Nursing (2010), of the Preventive Cardiovascular Nurses Association (2010), and of the American Heart Association's Council on Cardiovascular Nursing (2007). From 2007 to 2009, she served as President for the Nu Beta Chapter of Sigma Theta Tau, the international honor society for nursing, into which she was inducted in 1996. In 2008, she was named a John A. Hartford Foundation Claire M. Fagin Fellow and has been a member of the Baltimore Albert Schweitzer Fellows Program since 2005. Mentor and advisor to many doctoral and nursing students, Dr. Dennison is also the author of more than 50 peer-reviewed publications and has presented on issues in cardiovascular risk management and self care at local, national, and international scientific meetings. Recent advisory panels include the National Heart, Lung, and Blood Institute Cardiovascular Risk Reduction in Adults Initiative, Eighth Joint National Committee on Prevention, Detection, Evaluation, and Treatment of High Blood Pressure and the International Society of Hypertension in Blacks Summit Meeting on Behavioral Modification.
Research Interests
Dr. Dennison's research involves developing and testing interventions to reduce cardiovascular risk among high-risk populations in acute care and community settings. She has been investigator or principal investigator on numerous NIH-funded randomized controlled trials with successful recruitment and high retention rates among high-risk urban populations. Her current research which bridges scientific research and clinical practice and develops and tests interdisciplinary approaches examines how to reduce barriers to the implementation of heart failure guidelines in acute care settings. To improve the quality of care and outcomes among heart failure patients, she is developing and testing an innovative online decision support system that would help clinicians around the country follow national evidence-based guidelines. She is also developing and testing interdisciplinary and technology-based approaches to improve self-care among patients with cardiovascular disease. Dr. Dennison is currently a co-investigator on two National Institutes of Health-funded trials testing the effectiveness of community-based cardiovascular risk intervention programs for high-risk urban populations and on another international study assessing total cardiovascular risk and barriers to high blood pressure care among black South Africans. Among her other clinical and research interests are chronic illness management, quality of care, interdisciplinary teamwork and provider behavior.
Pure Research Profile
https://pure.johnshopkins.edu/en/persons/cheryl-himmelfarb