Third Thursdays with the ICTR Lecture Series
February 2017 marks the debut of our new lecture series, Third Thursdays with the ICTR. The ICTR provides tools designed to transform the translational process so that new treatments and cures for disease can be delivered to patients faster. Each month, speakers will share research related news and present a resource and or service that can aid clinical research study team members.
We encourage faculty, staff and students to attend. There will be a question and answer period at the close of each lecture. If you have suggestions for future topics, feel free to contact us.
Third Thursdays will be on winter hiatus until January 2018.
---
October 19, 2017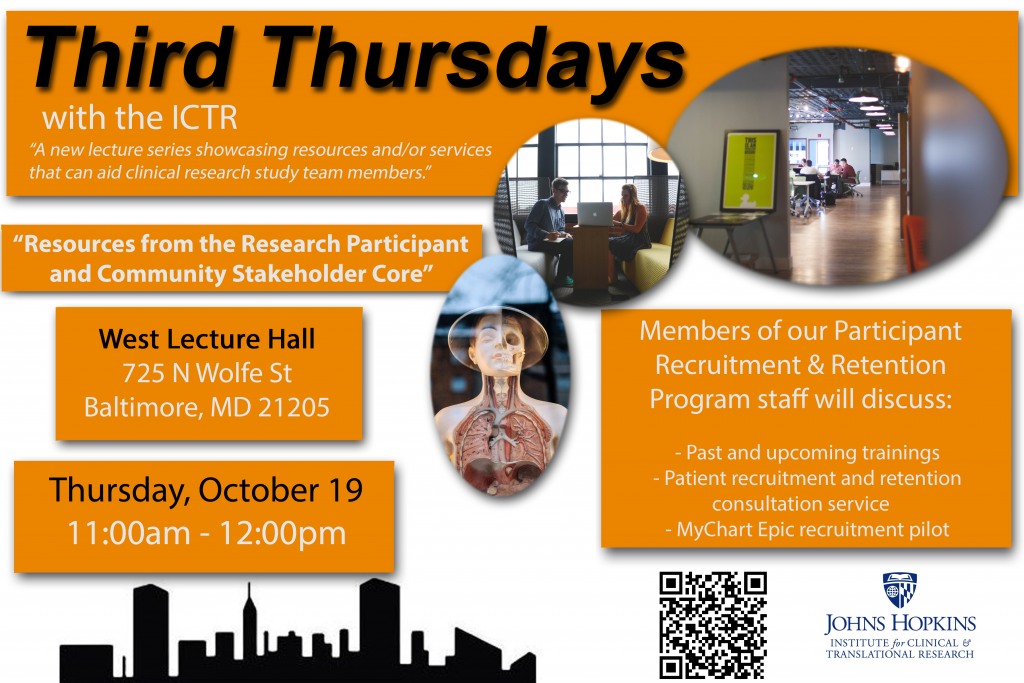 RSVP Here: https://thirdthursdayoctober2017.eventbrite.com
Recording/Live Stream: http://johnshopkins.mediasite.com/Mediasite/Play/74b7da4621f9419e8bcaca44f43d257b1d
---
September 21, 2017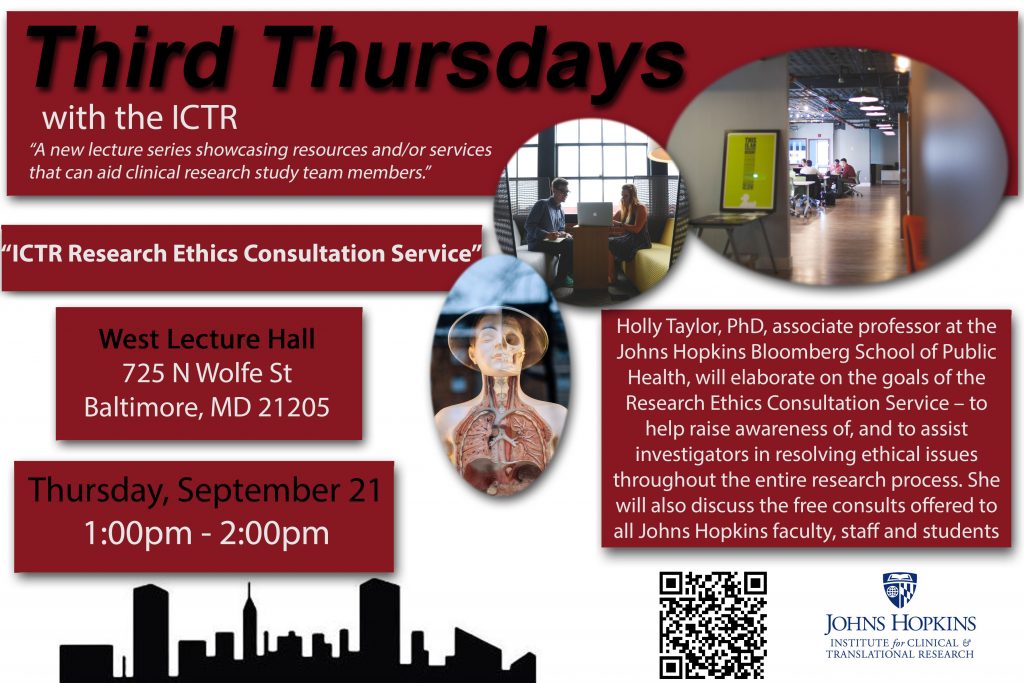 RSVP Here: https://thirdthursdaysseptember2017.eventbrite.com
Livestream/Recording: https://webcast.jhu.edu/Mediasite/Play/451e710acf1c425b9f98b500f92d6a291d
---
August 17, 2017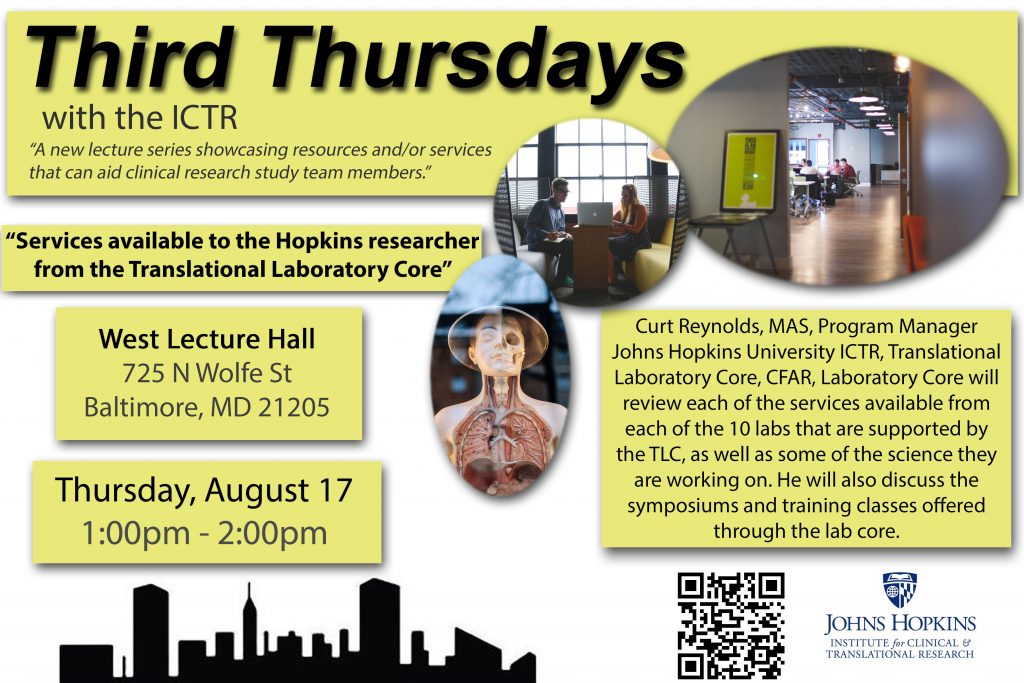 Livestream/Recording: https://webcast.jhu.edu/Mediasite/Play/f0c0201b667047b2869c08f316f7bfbb1d
---
July 20, 2017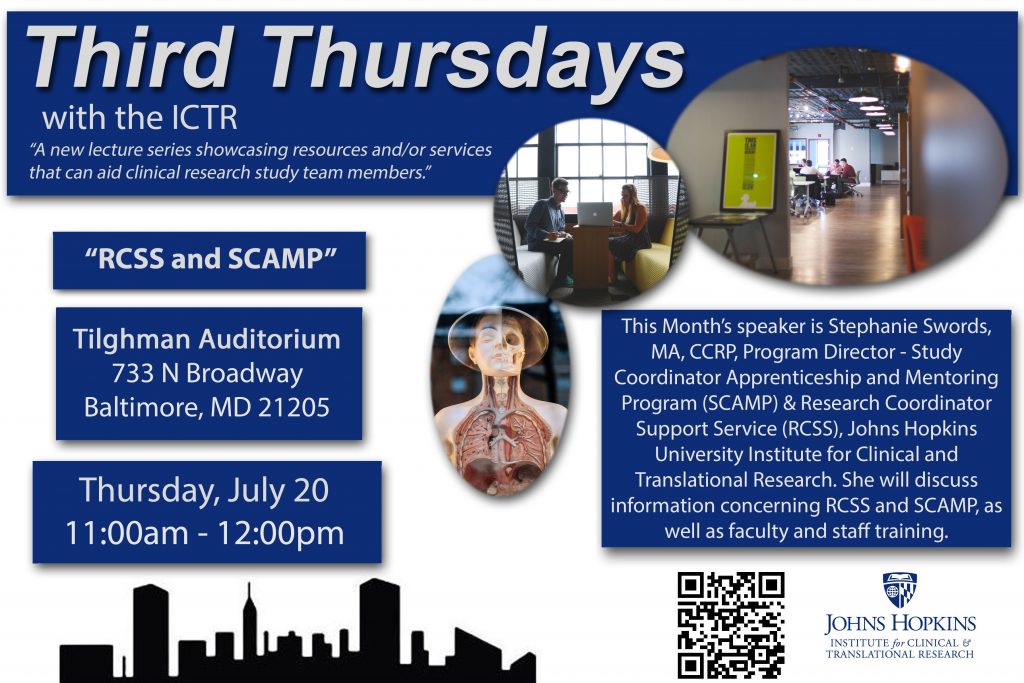 Livestream/Recording: https://webcast.jhu.edu/Mediasite/Play/e0a16bd4333e43d0a620d4e8c295ed7f1d
---
June 15, 2017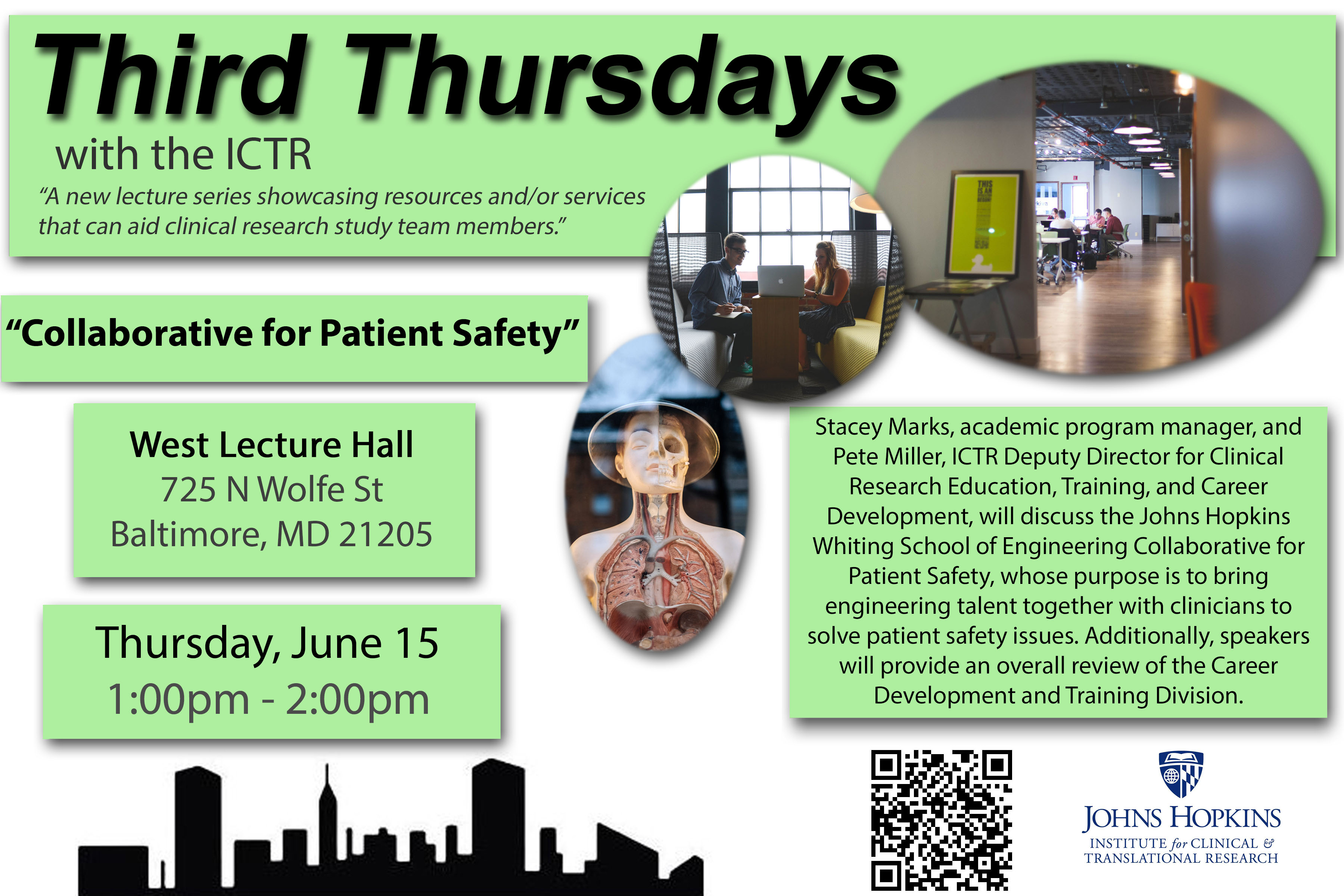 Livestream/Recording: https://connect.johnshopkins.edu/junethirdthurs/
---
March 16, 2017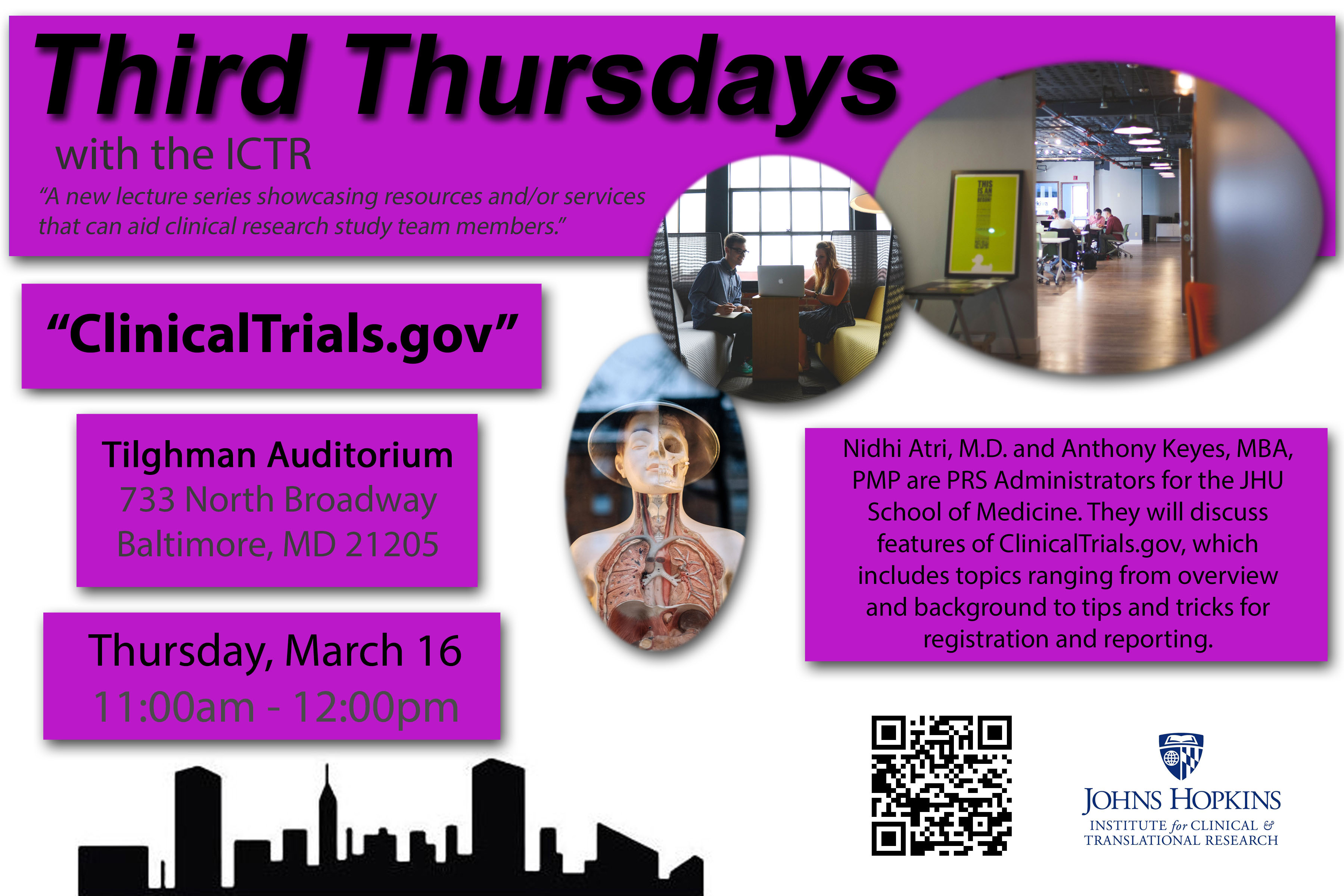 RSVP Here: https://thirdthursdaysmarch2017.eventbrite.com
---
February 16, 2017