Collaborative Approach to Training Advances and Learning Innovations in the Science of Translation (CATALiST)
The CATALiST Seminar Series aims to provide an introduction to innovative approaches in clinical research as a supplement to the training program scholars and other graduate trainees are already receiving. Content will include entrepreneurship, translational science, use of technology, informatics and mHealth in clinical research. Local and national experts in these research methods will present topics to serve as an introduction to the science.
These seminars will further catalyze the development of new diagnostics, therapeutics, and preventive inter­ventions while driving innovation in clinical and translational research methods.  Discussions will emphasize innovative education, training models and methods. The approach to innovative curricula would necessitate crossing traditional boundaries between professional schools.
All researchers, faculty staff and students are encouraged to attend.
For more information, including how to join the mailing list, please contact Stacey Marks at sjmarks@jhu.edu.
---
2019-20
Tues, November 5th 2019, Noon – 1:30 pm 
Speaker: Dr. Mark Cochran, PhD, Executive Director, Johns Hopkins Healthcare Solutions
The Innovation Ecosystem at Johns Hopkins – The Role of Commercialization
Commercial ventures and partnerships with Industry are an important mechanism to extend the reach of Johns Hopkins Innovation and increase its impact.  The Johns Hopkins HealthCare Solutions team's mission is to support faculty entrepreneurialism and drive alternative revenue streams to the institution.  Our talk will focus on how faculty can commercialize their innovation with support from Solutions.
Dr. Mark Cochran leads the Johns Hopkins HealthCare Solutions team, a unique initiative charged with expanding and managing partnerships with the business world, fostering collaborations among faculty and clinicians to leverage their intellectual assets, and bringing to external markets evidence-based innovations that address the wide range of population health challenges.
Location: 2024 East Monument St. 1-500Q Conference Room
Zoom:  https://zoom.us/j/349714678
PREVIOUS SEMINARS:
2018-19
Monday, April 29, 2019, Noon – 1:30 pm 
Speaker: Dr. Jeffrey Holmes, MD, PhD, Professor of Biomedical Engineering and Medicine; University of Virginia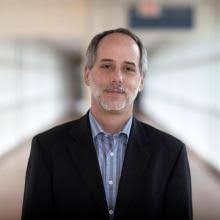 Topic:  Medical Innovation & the Intersection between Engineers and Clinicians
Dr. Holmes currently heads the Cardiac Biomechanics Group at UVA.  His laboratory studies the interactions between mechanics, function, and growth and remodeling in the heart, using a combination of computational and experimental models. His research has been funded by the National Institutes of Health, the National Science Foundation, the American Heart Association, the Whitaker Foundation, the Coulter Foundation, and the Hartwell Foundation.  Dr. Holmes is a Johns Hopkins alumni having earned his B.S. in Biomedical Engineering.
---
Monday, March 4, 2019, Noon – 1:15 pm 
Speaker: Dr. Toby Gordon, ScM, Associate Professor, JHU Carey Business School w/ joint appointment JHU Schools of Public Health and Medicine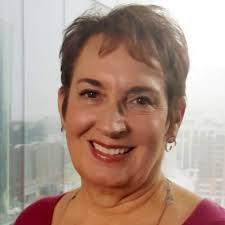 Topic:  Commercializing Scientific Discoveries
Recording: https://connect.johnshopkins.edu/p3dxt65vv3s/  (Adobe Connect)
---
Monday, December 17, 2018 Noon – 1:30 pm 
Speaker: Shiv Gaglani, MBA, Co-Founder & CEO of Osmosis

Topic: Osmosis Study Toolkit
Recording: https://connect.johnshopkins.edu/p6qtad9qtgl/  (Adobe Connect)
---
Tuesday, November 20, 2018 Noon – 1:30 pm
Speaker: Paul Nagy, PHD, FSIMM, Director, Johns Hopkins Medicine Technology Innovation Center (TIC)
Topic: Precision Medicine Analytics Platform for Biomedical Research
Recording: https://connect.johnshopkins.edu/p76rj2ickyg/ (Adobe Connect)