CATALiST– Collaborative Approach to Training Advances and Learning Innovations in the Science of Translation
The CATALiST Seminar Series aims to provide an introduction to innovative approaches in clinical research as a supplement to the training program scholars and other graduate trainees are already receiving. Content will include entrepreneurship, translational science, use of technology, informatics and mHealth in clinical research. Local and national experts in these research methods will present topics to serve as an introduction to the science.
These seminars will further catalyze the development of new diagnostics, therapeutics, and preventive inter­ventions while driving innovation in clinical and translational research methods.  Discussions will emphasize innovative education, training models and methods. The approach to innovative curricula would necessitate crossing traditional boundaries between professional schools.
All researchers, faculty staff and students are encouraged to attend.
For more information, including how to join the mailing list, please contact Stacey Marks at sjmarks@jhu.edu.
---
2018-19 SEMINAR SCHEDULE
Monday, March 4th, Noon – 1:15pm 
Dr. Toby Gordon, ScM – Associate Professor, JHU Carey Business School w/ joint appointment JHU Schools of Public Health and Medicine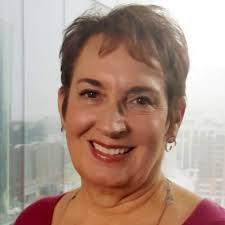 Topic:  Commercializing Scientific Discoveries
Location:2024 East Monument St. Conference Room – 1-500Q
PREVIOUS SEMINARS:
Monday, December 17, Noon – 1:30 pm 
Shiv Gaglani, MBA-Co-Founder & CEO of Osmosis

Join us to hear from Hopkins medical student and co-founder & CEO of Osmosis.org, Shiv Gaglani. Osmosis is a rapidly growing health education company with more than 850,000 subscribers on YouTube as well as 40 content creation partnerships ranging from the American Board of Medical Specialties to our very own Hopkins, "Resolve to Save Lives" Project with Welch Center Faculty. They have a comprehensive library of video education content as well as a web- and mobile-learning platform that improves the way future health professionals learn medicine. Shiv is also a Forbes contributor and recently published an article that provides additional context, Could you get an MD Online? (https://www.forbes.com/sites/shivgaglani/2018/11/28/could-you-get-an-md-online/).
Review meeting online in Adobe Connect 
Tuesday, November 20, Noon – 1:30 pm
Precision Medicine Analytics Platform for Biomedical Research
Paul Nagy, PHD, FSIMM Director, Johns Hopkins Medicine Technology Innovation Center (TIC)
Presentation
Review meeting online in Adobe Connect