Successful Pharmaceutical Study Start-Up: Key Steps for New Investigators
Posted by: Crystal Williams on: September 25, 2015 | Print This Page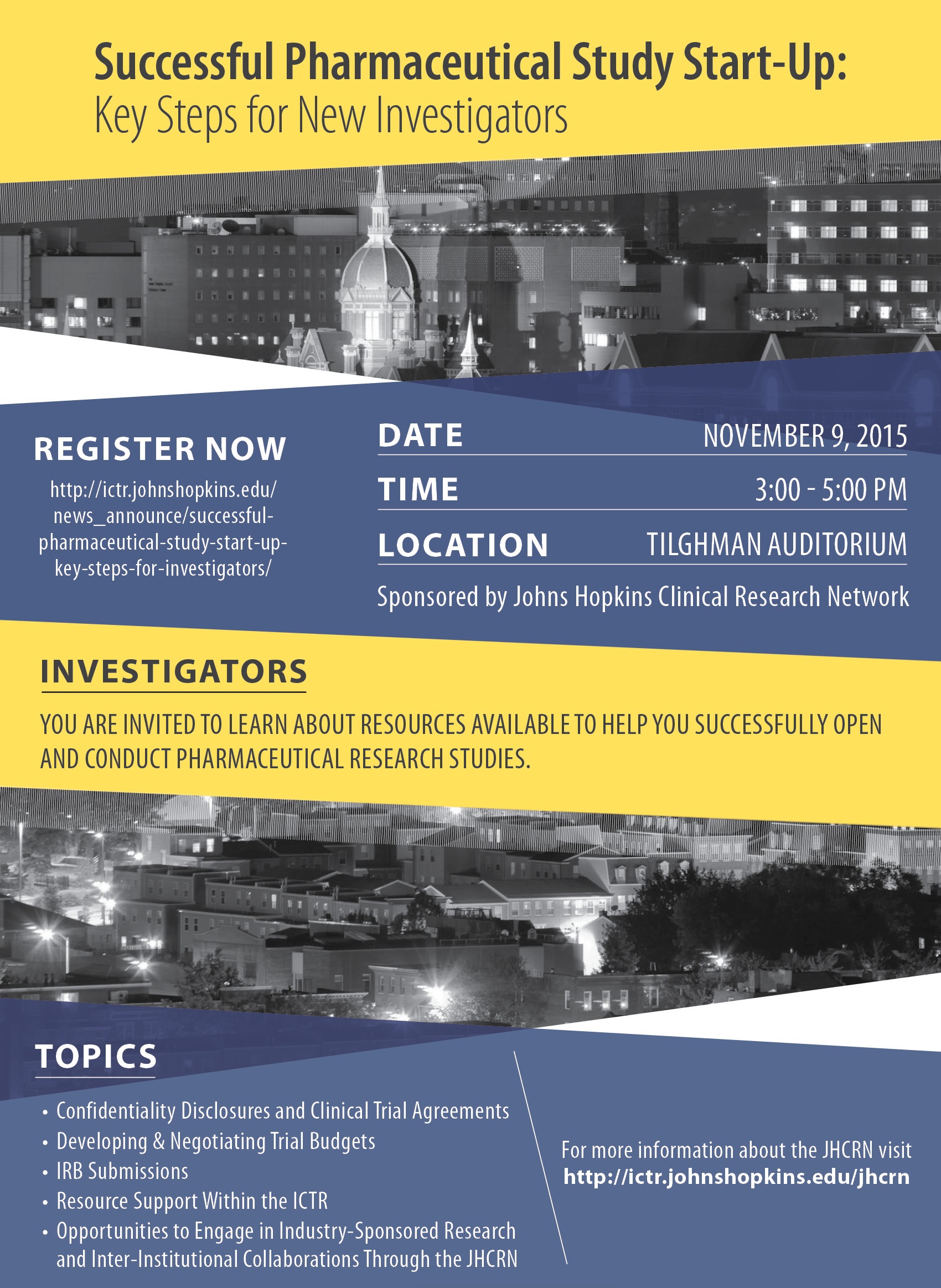 Nearly 70% of clinical trials experience start-up delays, 45% are completed late, and 20% of sites recruit zero patients (Source: Centerwatch 2014).
New Investigators: Don't become a statistic!
The Johns Hopkins Clinical Research Network invites you to attend Successful Pharmaceutical Study Start-Up: Key Steps for New Investigators. The seminar will take place on Monday, November 9, 2015 from 3:00 – 5:00 p.m., in the Tilghman Auditorium.
Experts from the Office of Research Administration, Clinical Research Support Services, JHM IRB, ICTR, and the JHCRN will provide you with tips and tools to:
* Improve efficiency in regulatory document completion and turnaround
* Increase your knowledge regarding available research resources
* Develop a research study budget
* Register for industry-sponsored research study databases