NCATS Hosts Rare Disease Day at NIH & Twitter Chat
Posted by: Crystal Williams on: January 10, 2018 | Print This Page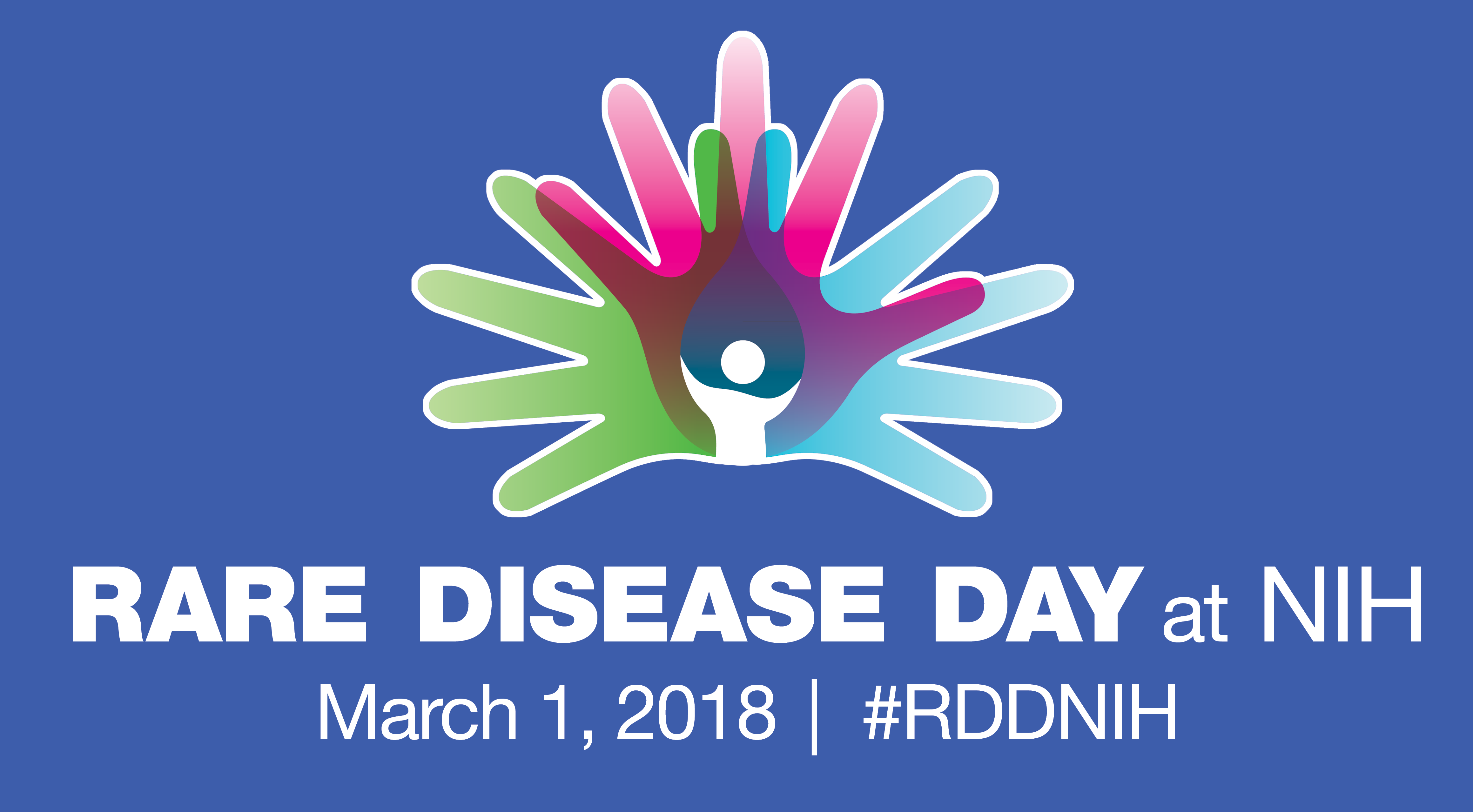 Rare diseases affect an estimated 25 million people in the United States. On March 1, 2018, NIH will host an event to raise awareness about these disorders, the people they affect, and current research collaborations.
Sponsored by NCATS and the NIH Clinical Center, Rare Disease Day at NIH will take place from 8:30 a.m. to 4:00 p.m. in Masur Auditorium on the NIH main campus in Bethesda, Maryland. The event will feature presentations, interactive panel discussions, posters, exhibits and tours of the NIH Clinical Center.
Admission is free and open to the public. In association with Global Genes®, participants are encouraged to wear their favorite pair of jeans. Be sure to follow the event on social media using #RDDNIH.
Prior to the event, on Feb. 23, 2018, NIH will host a Twitter chat on rare diseases from 1:00 to 2:00 p.m. ET. The chat will feature NIH Director Francis S. Collins, M.D., Ph.D., and NCATS Director Christopher P. Austin, M.D., as well as representatives from the rare diseases advocacy community. Join in the conversation via #NIHChat.