ICTR in the News: New Research Grants from the Johns Hopkins Bladder Cancer Institute
Posted by: Crystal Williams on: June 12, 2017 | Print This Page
The following article profiles work performed by ICTR researchers David McConkey, and Heather Chalfin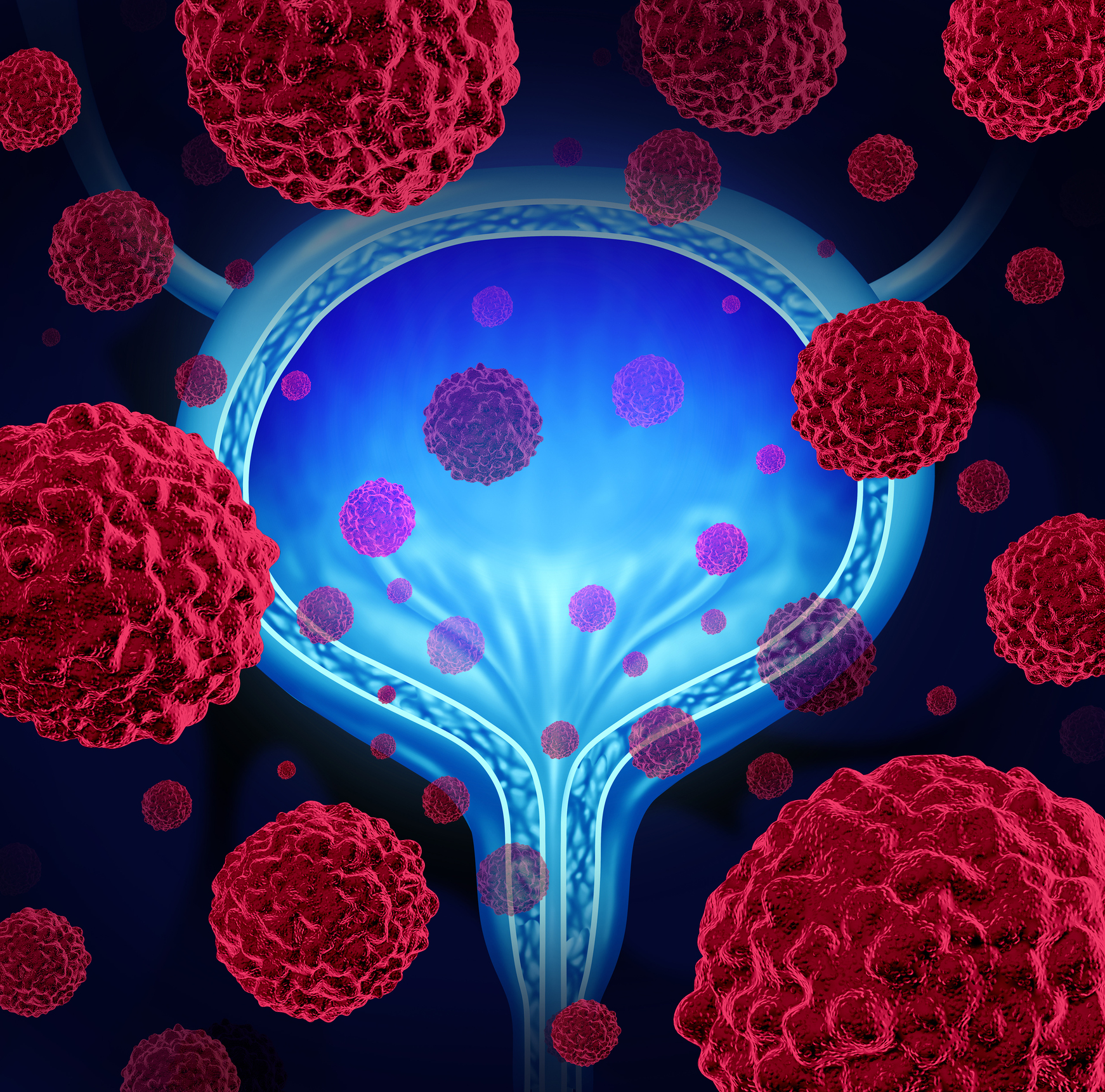 Increasing our understanding of bladder cancer pathogenesis, using immune surveillance to eradicate local tumors and micrometastases, and attempting to identify molecular subtypes in bladder cancers to support personalized therapies: These are some of the exciting research initiatives being recognized by the Greenberg Bladder Cancer Institute 2017 Research Grants Awards.
The Johns Hopkins Greenberg Bladder Cancer Institute, established in May 2014, is a co-investment of Baltimore-area commercial real estate developer Erwin L. Greenberg and his wife, Stephanie Cooper Greenberg, and the Johns Hopkins University. The Institute, the first of its kind in the world, is dedicated to advancing the scientific understanding of bladder cancer and improving its treatment. Led by internationally recognized bladder cancer expert Dr. David McConkey, institute experts include multidisciplinary clinical and research teams from the Johns Hopkins Kimmel Cancer Center; the James Buchanan Brady Urological Institute at Johns Hopkins; and Johns Hopkins University School of Medicine's Departments of Radiation Oncology and Molecular Radiation Sciences, Pathology, Radiology, and Surgery.
The Institute awards several annual grants of $35,000 to $50,000 to advance the mission of developing new clinical strategies for combating bladder cancer through intensive, collaborative and innovative research. The awards are aimed specifically at encouraging young investigators to continue to pursue work in bladder cancer research through pilot and exploratory projects that help advance the state of the science and clinical practice in bladder cancer, and to leverage existing resources and expertise. Grants are renewable for up to three years.
Dr. McConkey notes, "Developing new external and internal research collaborations is a core component of the institute's overall mission. This year our Young Investigator Awards are the product of a very close collaboration with the Bladder Cancer Advocacy Network (BCAN), and they are an important part of our mutual efforts to attract the best and the brightest to bladder cancer research. We are confident that all of this year's awardees are on track to becoming thought leaders in our field."
Funds are granted within two categories: Young Investigator Awards and Development Research Program Grants. This year, two awards were distributed in each category:
Young Investigator Awards (YIA)
Arjun Balar, M.D., New York University School of Medicine, New York, NY
Title: Pembrolizumab, Gemcitabine and Concurrent Hypofractionated Radiation Therapy for Muscle-Invasive Bladder Cancer
The purpose of this trial is to assess the efficacy of pembrolizumab (MK3475) when added to concurrent radiation and gemcitabine in managing patients with muscle-invasive urothelial cancer who either decline or are not candidates for radical cystectomy. Investigators hypothesize that heightening immune surveillance (pembrolizumab is an anti-PD-1 inhibitor) may increase eradication both of the local tumor and the micrometastases.
Brian Winters, M.D., University of Washington, Seattle, WA
Title: Defining the translational landscape of metastatic bladder cancer and its role in therapeutic response to chemotherapy
Winters aims to discover new biomarkers and previously unrecognized therapeutic targets in bladder cancer relative to cisplatin-based chemotherapy by conducting the first comprehensive analysis of chemotherapy-sensitive, chemotherapy-resistant, and metastatic bladder cancer translation, utilizing ribosome profiling, which, to date, has not been applied to bladder cancer. The investigation has the potential to revolutionize the overall understanding of bladder cancer pathogenesis and guide future, related research.
Developmental Research Program (DRP) Grants
Heather Chalfin, M.D., Brady Urological Institute, Johns Hopkins University
Title: Characterization of Urothelial Cancer Circulating Tumor Cells with a Novel Selection-Free Method
To date, most research investigating circulating tumor cells (CTCs) as biomarkers of urothelial carcinoma (UC) has utilized an assay whose sensitivity is limited because of its reliance on positive selection of CTCs expressing the cell surface protein EpCAM. Chalfin's study utilized a novel selection-free method to enumerate and characterize CTCs in patients with UC across a range of stages. Study results proved positive: CTCs were detected at all UC stages and exhibited phenotypic diversity for cell size and EpCAM expression.
Woonyoung Choi, Ph.D., The University of Texas MD Anderson Cancer Center (joining the Greenberg Bladder Cancer Institute in July 2017)
Title: Identification of Molecular Subtypes in Non-muscle Invasive Bladder Cancer
Dr. Choi's research strives to enhance our understanding of the molecular landscape of bladder cancer. The ability to identify molecular subtypes in non-muscle invasive bladder cancer may eventually support the use of personalized therapy in bladder cancer—that is, treatment aimed at targeting specific molecular characteristics of individual patients' disease.