ICTR in the News: Immunotherapy Trials, Prostate Cancer Biology among Research Findings to Be Presented By Johns Hopkins Scientists
Posted by: Crystal Williams on: April 5, 2017 | Print This Page
The following article features contributions from ICTR researcher Leisha Emens, M.D., Ph.D., associate professor of oncology at the Johns Hopkins Bloomberg-Kimmel Institute.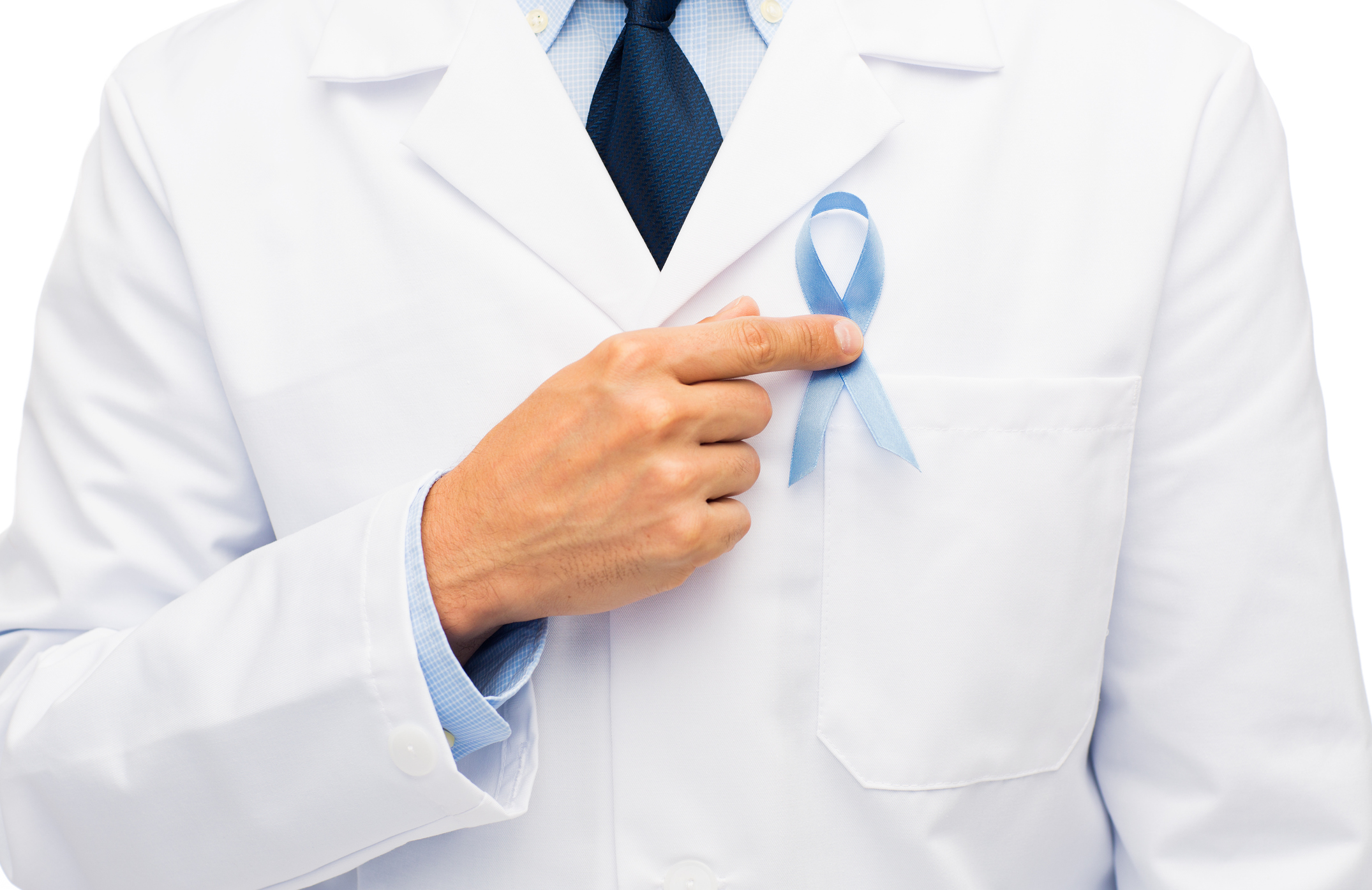 HIGH BLOOD SUGAR MAY INCREASE RISK FOR PROSTATE CANCER DEATH
(Abstract #LB-285)
Cancer's sweet tooth may play a role in increasing the risk of lethal prostate cancers, according to researchers at the Johns Hopkins Kimmel Cancer Center and the Johns Hopkins Bloomberg School of Public Health. The findings are preliminary results from a review of data collected among more than 5,000 men enrolled in the Atherosclerosis Risk in Communities Study, a prospective national study of heart disease that began in 1987. In addition to tracking heart disease risk factors, data were collected on three tests, or biomarkers, that measure glucose levels in the blood. The tests included glucose levels after fasting; the A1c test, a measure of how much hemoglobin in the blood has been tagged with glucose; and the glycated albumin test, a measure of albumin protein molecules that have bonded with glucose in the blood.
Previous studies have shown inconsistent results for the association between hyperglycemia, or high blood sugar levels, and prostate cancer death depending whether fasting glucose or the A1c test was used to measure glucose. The reasons why hyperglycemia may be linked with prostate cancer death are not well-understood, but the researchers say it may promote how cancer cells multiply and proliferate. "We wanted to understand why different biomarkers of glucose had different associations with prostate cancer death," says Michael Marrone, pre-doctoral student at the Johns Hopkins Bloomberg School of Public Health.
To do that, the researchers used all three biomarkers to better classify normal blood sugar levels and hyperglycemia. The researchers analyzed survival time of 5,276 men between 1990 and 1992 through the end of 2012, totaling 96,617 "person-years," a factor that reflects the accumulation of participants' follow-up visits with study coordinators. Analyzing the data, the researchers found that 69 men had died of prostate cancer by 2012. Nine of them had low glycemia, five were in the normal range, 30 had high levels of one of the three glycemia tests, 16 registered high on two tests, and three were high on all three tests. Six men had previously diagnosed diabetes.  Men who were classified as hyperglycemic on all three of the tests had nearly five times increased risk of prostate cancer death, compared with men who were classified as normal on all three glycemia tests. Men classified as hyperglycemic using one of the tests had twice the risk of dying of prostate cancer compared to men who were classified as normal on the three tests. The researchers also found a higher risk of prostate cancer death in men who registered hyperglycemic on two of the tests, although the result was not statistically significant.
Similar trends were found between African-American and Caucasian men. The results support findings of similar previous studies, but the investigators caution that the small size of the group limits their ability to draw definitive conclusions.
"We need to explore glycemia further in larger groups of men, so that we can tease out the molecular mechanisms of these potential links between glucose levels and prostate cancer," says Corinne Joshu, Ph.D., assistant professor of epidemiology in the Johns Hopkins Bloomberg School of Public Health and member of the Johns Hopkins Kimmel Cancer Center. "Hyperglycemia is associated with risk factors in many adverse health outcomes, and people should be aware of this."
PATIENTS WITH RARE, AGGRESSIVE, VIRUS-LINKED SKIN CANCER RESPOND TO IMMUNOTHERAPY DRUG
(Abstract #CT074)
More than a year into an international clinical trial of the immunotherapy drug nivolumab (anti-PD-1), researchers report that more than half of a small group of patients with an aggressive and rare form of skin cancer called Merkel cell carcinoma (MCC) have responded to the drug.
Preliminary results from the clinical trial including 25 patients with MCC show eight complete responses, meaning elimination of all detectable tumors lasting at least 30 days, and eight partial responses, meaning approximately 50 percent reduction in tumors, as of the data analysis in February 2017. The patients were part of a large clinical trial underway at more than 30 hospitals in the U.S. and internationally studying the use of nivolumab in patients with a variety of virus-linked cancers.
"We saw responses in patients with advanced MCC who received previous chemotherapy for their disease, as well as those who were receiving nivolumab as their first treatment," says Suzanne Topalian, M.D., professor of surgery and oncology at the Johns Hopkins Bloomberg~Kimmel Institute and the lead investigator for the clinical trial. She noted that the researchers spotted responses in patients' tumors as early as eight weeks after the start of treatment with nivolumab.
The effects of treatment were long lasting in most patients, and median rates of overall and disease-free survival have not yet been reached among these patients. There were no deaths among the 25 patients after a median follow-up period of 51 weeks, and 20 of them experienced side effects that included fatigue, diarrhea and itching. Most side effects were mild.
Topalian and her colleagues previously found similar responses rates among patients with advanced MCC using the immunotherapy drug pembrolizumab (anti-PD-1). The related immunotherapy drug avelumab (anti-PD-L1) was recently approved by the U.S. Food and Drug Administration for patients with advanced MCC.
EXPERIMENTAL IMMUNOTHERAPY PILL TARGETS CHEMICAL 'HANDSHAKE' THAT SUPPRESSES IMMUNE CELLS
(Abstract #CT119)
In an early clinical trial of 113 patients with advanced cancers, including those of the breast, lung, bladder, head and neck, colorectal, prostate, kidney and melanoma, an experimental immunotherapy drug called CPI-444 that targets a chemical pathway in tumor cells controlled by adenosine may help keep patients' cancers in check.
With a median follow-up time of 16 weeks, 23 of 37 patients evaluated thus far have not experienced worsening disease, and they are continuing to receive immunotherapy treatment. Some of the patients are receiving CPI-444 alone, and some are receiving the drug with an additional immunotherapy drug called atezolizumab.
Leisha Emens, M.D., Ph.D., associate professor of oncology at the Johns Hopkins Bloomberg-Kimmel Institute, says that physicians leading the group of 11 participating hospitals in the U.S., including The Johns Hopkins Hospital, and Australia, are finding that some patients receiving either CPI-444 alone or in combination with atezolizumab are experiencing control of tumor growth. Notably, says Emens, some of the patients who have responded to CPI-444 were previously treated with immunotherapy.
Adenosine is produced by tumor cells to initiate a chemical "handshake" with immune cells that dials back the ability of the immune system to recognize and destroy the malignant cells. Unlike other immunotherapy drugs, which are given intravenously, CPI-444 is taken orally. It blocks signaling by adenosine in multiple immune cells, prompting the immune system to recognize and kill cancer cells.
Side effects of CPI-444 among the patients included mild to moderate nausea and fatigue.
"These results are very preliminary, but they're promising," says Emens.
FOR THE MEDIA