Event: Third Thursdays with the ICTR
Posted by: Crystal Williams on: February 24, 2017 | Print This Page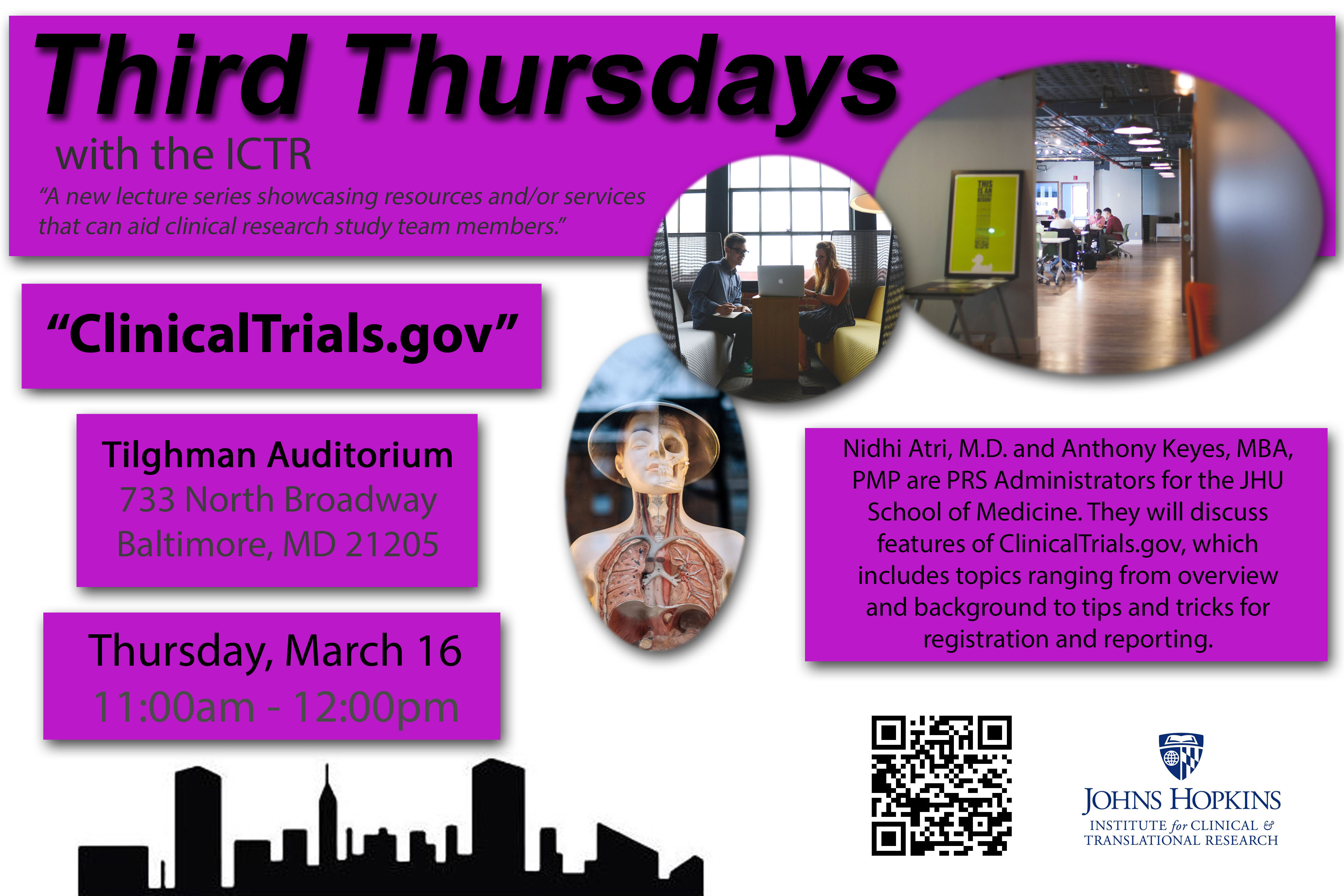 The Institute for Clinical and Translational Research is debuting a new lecture series, "Third Thursdays with the ICTR".  Each month, speakers will share research related news and showcase a resource and/or service that can aid clinical research study team members.  The next lecture is Thursday, March 16 from 11am-12pm in Tilghman Auditorium.
Speakers, Nidhi Atri, M.D. and Anthony Keyes, MBA, PMP are Protocol Registration and Results System (PRS) Administrators for the JHU School of Medicine.  This session will help familiarize current users, as well as those who are now required under expanding regulations to register and provide results reporting for clinical trials (Final Rule 01/18/17).  They will discuss features of ClinicalTrials.gov, which includes topics ranging from overview and background to tips and tricks for registration and reporting.
Attendees will learn:
Why should clinical trials be registered?
Who is responsible for registering a trial?
What trials should be registered?
When should a trial be registered?
What trials require results reporting?
How to create an account
To register, visit http://thirdthirsdaysmar2017.eventbrite.com
For more information, download a flyer or email ictr@jhmi.edu.