K-to-R Transition Program Seminar
R01 Specific Aims – Speed Review Session
This session will feature the review of three R01 Specific Aims pages by funded reviewers. Register to attend as an observer or to have your Specific Aims page considered for review (first come, first served basis). This session will not be recorded.
Those who have their page reviewed will have an additional twenty-minute breakout session to discuss their work from 1- 1:20 pm.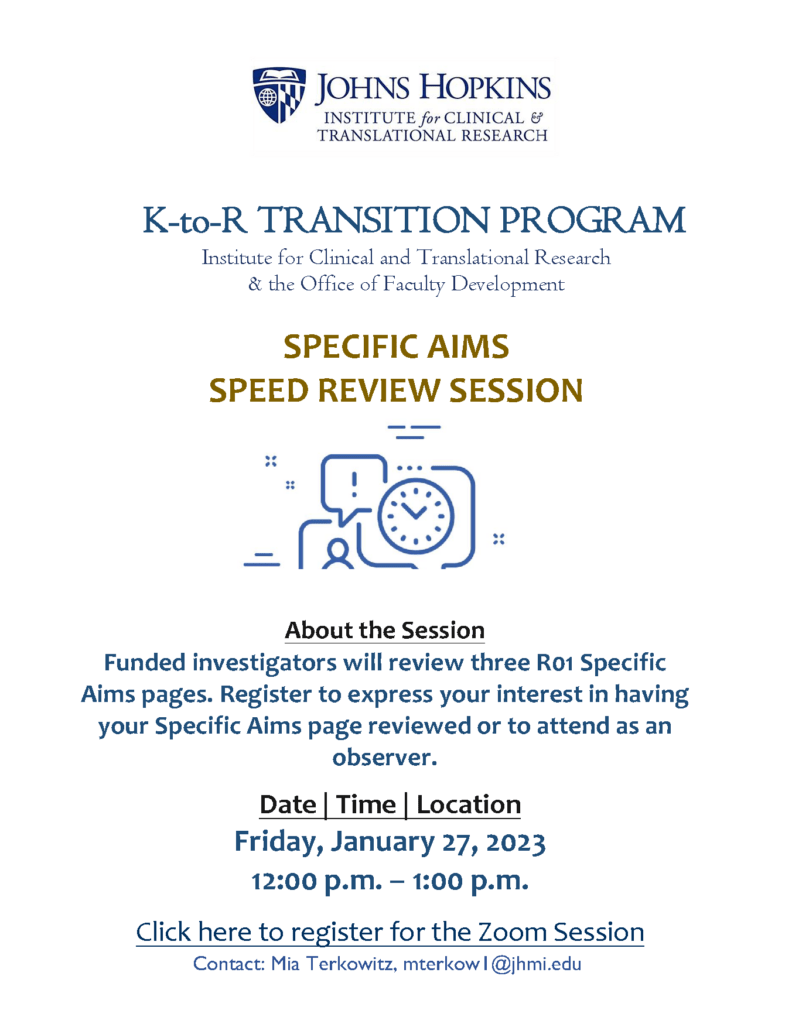 For more information, please contact Mia Terkowitz, mterkow1@jhmi.edu. 
The K-to-R Transition Program is co-sponsored by the Institute for Clinical and Translational Research and the Office of Faculty Development.