ICM Distinguished Seminar Series
"Mechanistic Modeling of Signal Transduction and Dynamic Cell Morphologies"
Zoom: https://wse.zoom.us/j/95439369016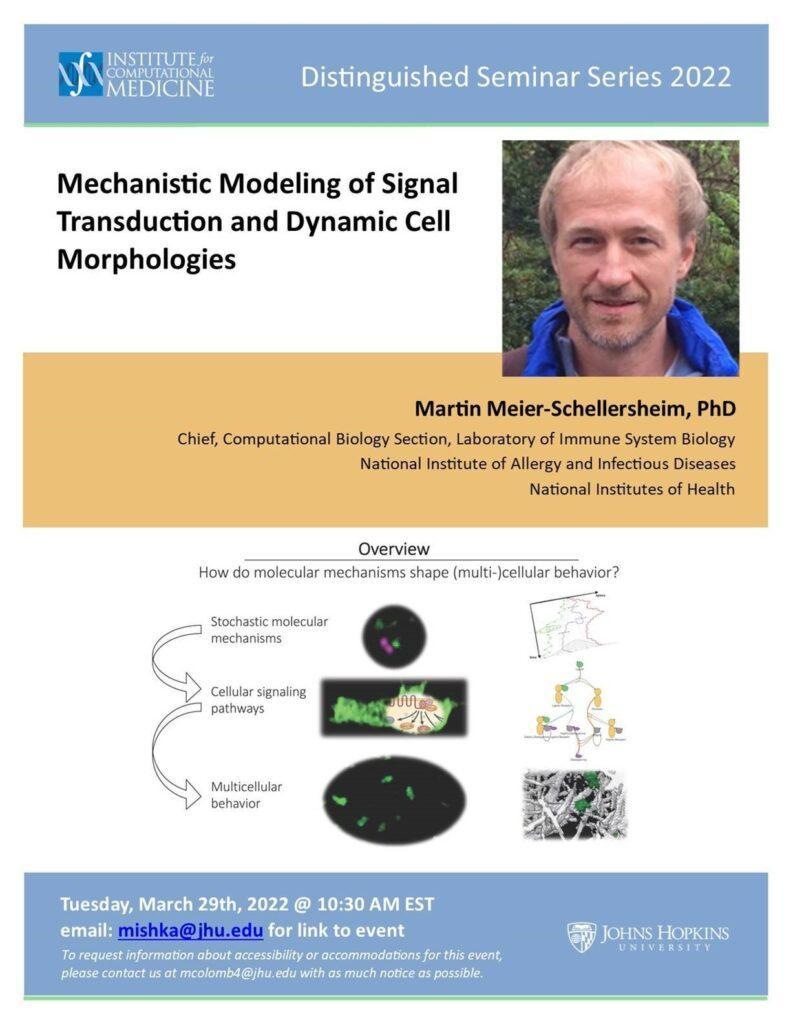 Martin Meier-Schellersheim, PhD
Chief, Computational Biology Section, Laboratory of Immune System Biology
National Institute of Allergy and Infectious Diseases
National Institutes of Health
*On Privacy & Consent: Please only share information about seminars directly with colleagues and peers. Please refrain from posting Zoom hyperlinks or seminar flyers on social media. This seminar will be recorded and transcribed. Students may opt-out from identification in the recording by muting their audio, not enabling video, and not typing in the chat window. Students who opt out of appearing on video will still be considered in attendance.
*On Captioning: To view live captioning of this seminar, open this link on a split screen or a second device:
https://www.streamtext.net/player?event=JHUCompMed
 -To request further information about accessibility or accommodations for this event, please contact us at mishka@jhu.edu with as much notice as possible.