MyChart Recruitment Messages
Johns Hopkins Medicine is committed to supporting the discovery of new ways to improve the care and outcomes for patients.
Patients throughout the Johns Hopkins Health System have access to a network of clinical research studies for many different conditions. In November 2016, the Johns Hopkins Research Participant Recruitment and Retention Program piloted a program to inform patients of research studies through automated MyChart Recruitment Messages. Our goal is to empower patients by connecting them with clinical research studies that may be of interest to them.
In a recent survey, we assessed what patients think about MyChart research invitations; 90 percent of surveyed patients agreed that invitations to join research studies are an appropriate use of MyChart. 60 percent reported it did not change their satisfaction with being a patient at Johns Hopkins, and 40 percent reported it increased their satisfaction with being a patient at Johns Hopkins.
Here is what the message will look like in your  MyChart inbox: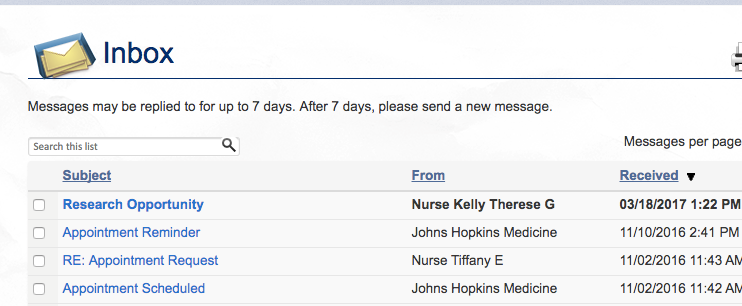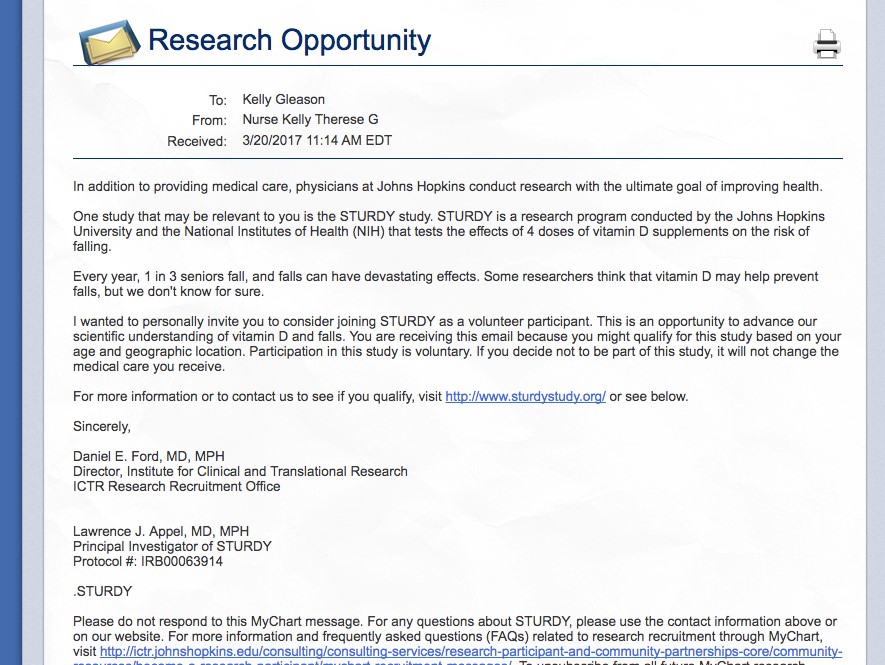 Below are the responses to frequently asked questions by patients regarding how we use MyChart messages to link patients and research studies.