The term "clinical research" describes studies to collect new information on human health and disease.  Clinical research involves research volunteers to test new drugs, procedures, or devices: or to better understand how the human body works.
PHASES OF STUDIES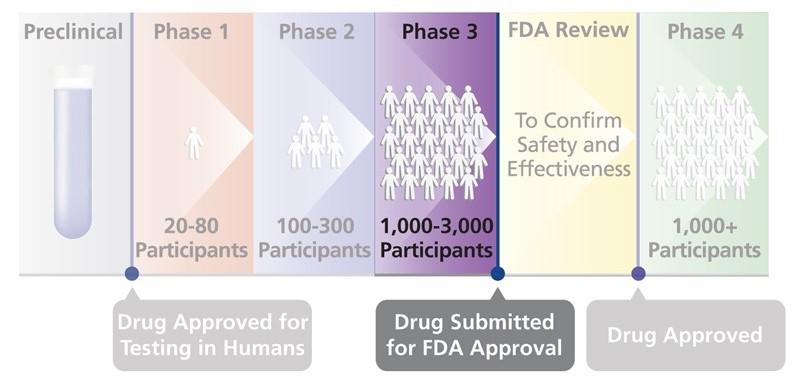 PHASE I STUDIES test a new drug for the first time in humans to see if it is safe.
PHASE II STUDIES are done in more people to see how effective the new drug is.
PHASE III STUDIES are done in large groups of people to see if the new drug works well, has side effects and how it compares to other drugs.
PHASE IV STUDIES are done after the medication is approved by the US Food and Drug Administration (FDA) to get additional information.