Sandra J. Schaefer, BSN, RN, OCN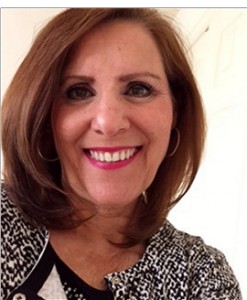 Network Coordinator, Johns Hopkins University School of Medicine & Inova Health System
Sandra J. Schaefer, BSN, RN, OCN is a network coordinator for the Johns Hopkins Clinical Research Network (JHCRN), a program of the Johns Hopkins Institute for Clinical and Translational Research. Her responsibilities include coordinating research activities between Johns Hopkins University and Inova Health System, a 5 hospital regional health system in Northern Virginia. A graduate of the Christ Hospital School of Nursing and the University of Cincinnati School of Nursing, Sandra has worked in a variety of nursing specialties including operating room nursing, urology, reproductive endocrinology, and oncology over the course of her 40 year nursing career.
In 1992, Sandra discovered her enthusiasm for oncology research by managing cancer clinical trials in her hometown of Cincinnati, Ohio for both a large community hospital and the largest private oncology practice in the region. In 2002, she was recruited by the National Institutes of Health/National Cancer Institute in Bethesda, Maryland to help create and manage the Tobacco Intervention Research Clinic for behavioral clinical research in tobacco cessation.
In 2004, she came to Johns Hopkins as a senior research nurse at the Sidney Kimmel Comprehensive Cancer Center, first as a research nurse focusing on vaccine therapy in the division of immunology and then as the Phase I solid tumor research nurse/ program coordinator for the center. She brings 24 years of research experience to her position having been involved in all phases of cancer clinical trials as well as behavioral studies. Her experience includes all aspects of clinical trial management from regulatory to clinical care of research subjects. She has a particular passion for pursuing the "art" of the informed consent process and advocating for patients with their insurance companies to participate in clinical trials.
Ms. Schaefer is a member of the Oncology Nursing Society (ONS) and has been certified in oncology nursing since 1994. She recently stepped down as the Membership Chair of the National Capital Region Chapter of ONS. A co-author of several publications and abstracts, she is also a member of the Society of Clinical Research Associates (SOCRA), National Capital Area Chapter, and was inducted into the Sigma Theta Tau International Honor Society of Nursing, Cincinnati Beta Iota Chapter, in 1999. In 2011, she was added as a member to Stanford's Who's Who registry.