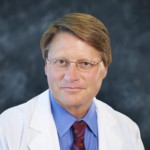 System Chair, Department of Oncology/Cancer Institute, Chair of the IRB, Allegheny Health Network
Professor of Radiation Oncology, Temple University School of Medicine
David S. Parda, M.D., FACP is System Chair of the Department of Oncology/Cancer Institute, IRB of Allegheny Health Network (AHN). As Chair of the Department of Oncology/Cancer Institute for the Allegheny Health Network, Dr. Parda is integrating 6 primary departments and divisions and 18 additional cancer services throughout more than 25 inpatient and outpatient locations in the Pittsburgh region. As Chair of the IRB Dr. Parda is overseeing more than 800 research studies while expanding and integrating clinical trials and technology throughout AHN. Dr. Parda received his Bachelor of Arts degree with honors in molecular biology and psychology from Vanderbilt University and his medical degree from the University of South Florida College of Medicine. He completed a residency in internal medicine at the Cleveland Clinic Foundation and a residency in radiation oncology at Georgetown University and is board certified in both internal medicine and radiation oncology. Through special training at the National Cancer Institute (NCI) Laboratory of Cellular and Molecular Biology, Georgetown University's Lombardi Cancer Center, and Memorial Sloan-Kettering Cancer Center, Dr. Parda has acquired noted expertise in the multidisciplinary treatment of cancer. His clinical and research interests include breast cancer; colorectal cancer; head and neck cancer, including eye and orbit; Intensity-Modulated Radiation Therapy (IMRT); Image-Guided Radiation Therapy (IGRT); Adaptive Radiation Therapy (ART); functional and 4D data incorporation into radiation treatment planning; oncology information systems/electronic medical record integration processes; clinical trials and correlative/translational science research; medical education; quality assurance/peer review; and brachytherapy.
Dr. Parda has held appointments as an assistant professor of radiation oncology at Georgetown University, MCP Hahnemann University School of Medicine and the University of Pittsburgh School of Medicine, Associate Professor of Radiation Oncology at Drexel University College of Medicine and is currently Professor, Temple University School of Medicine.
He served as the Radiation Oncology Residency Program Director at Allegheny General Hospital from 2000 – 2009 and maintains involvement with educational programs as Associate Residency Program Director currently.
He is a member of the American College of Radiology and Radiation Oncology, American Medical Association, American Society for Radiation Oncology and the Society of Chairs of Academic Radiation Oncology Programs. He is Vice Chair of the American Society for Radiation Oncology Guidelines Committee, the leading national and international organization that summarizes best standards of radiation oncology care.
He is an Associate Director and Radiation Oncology Protocol Officer for the National Surgical Adjuvant Breast and Bowel Project (NSABP), an NCI-sponsored Phase 3 cancer clinical trials group, past member and Chair of the NCI Central Institutional Review Board (2006-2013), past editorial board member of the Journal of Patient Safety, past member of the Advanced Technology Integration Steering Committee of the National Cancer Institute, a board member and past President of the Pennsylvania Society of Oncology and Hematology, a past Director-At-Large on the Pennsylvania Board of Directors of the American Cancer Society, and Chair of the Allegheny Health Network Institutional Review Board. He is also a past member of the WPAHS Board of Directors; Medical Research, Education and Affairs Committee; and Finance and Operations Committee. Dr. Parda has been the principal investigator or co-investigator of numerous clinical research trials within the field of oncology. He has authored or co-authored more than 100 publications in peer-reviewed journals including International Journal of Radiation Oncology Biology Physics, Journal of Clinical Oncology, Oncology, Nature Clinical Practice Oncology, Surgery and Brachytherapy.