Anne Arundel Health System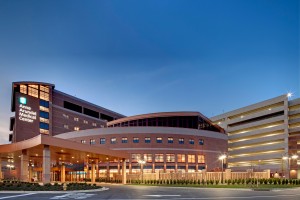 Anne Arundel Medical Center (AAMC), a regional health system headquartered in Annapolis, Md., serves an area of more than one million people. Founded in 1902, AAMC includes a 385-bed not-for-profit hospital, a medical group, imaging services, a substance use treatment center, and other health enterprises. In addition to a 57-acre Annapolis campus, AAMC has outpatient pavilions in Bowie, Kent Island, Odenton and Waugh Chapel.
Clinical Research at Anne Arundel Medical Center starts with the dedicated physicians, nurses, and other medical professionals whose interests include the advancement of medical science. It comes together with the support of our team of professional research nurses, research coordinators, and data managers. The AAMC Research Institute is the vehicle through which they combine their efforts, safeguarding the rights and safety of clinical trials patients, ensuring regulatory compliance, and promoting excellence in clinical practices. The Research Institute has over 120 open protocols and enrolls over 1300 patients onto research studies yearly.