Johns Hopkins Clinical Research Network (JHCRN)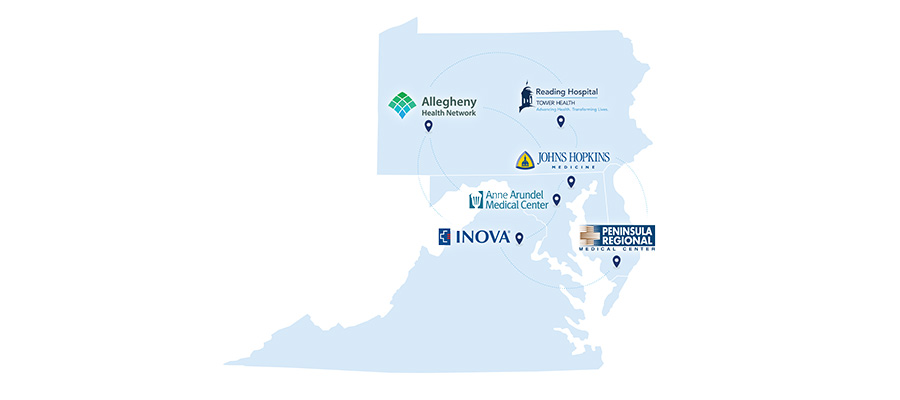 Welcome to the Johns Hopkins Clinical Research Network
The JHCRN is a regional translational research organization linking Johns Hopkins Medicine with a diverse network of community based health care delivery systems that offers researchers the opportunity to collaborate with other purpose-driven researchers, and access to over 9 million potential research participants.  Our sites include:
Anne Arundel Medical Center
Alleghany Health Network
Inova Health System
Peninsula Regional Medical Center
Reading Health System/Tower Health
We provide a unique collaborative research infrastructure that aims to enhance the flow of scientific information by supporting multisite clinical, translational, and pragmatic research.  
We support your research by:
Facilitating regular disease working group calls
Identifying multi-site collaborative investigator(s)
Locating funding opportunities for your multisite research
Providing information on the population to be studied
Offering administrative support (LOS, biosketches, budget and demographic justification)
Developing draft recruitment strategies
If you're an investigator, and would like to learn about disease-based working groups, the pragmatic research network, collaboration opportunities, or find out how else we can serve you, please complete the Investigator Information Registration Form or contact us at jhcrn@jhmi.edu.