Johns Hopkins Clinical Research Network (JHCRN)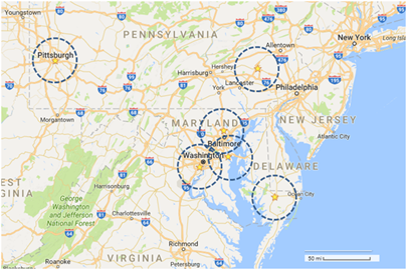 The Johns Hopkins Clinical Research Network (JHCRN), founded in 2009, is an integrated network of select academic and community-based medical institutions established within the Johns Hopkins Institute for Clinical and Translational Research.
The JHCRN is a regional translational research organization linking a preeminent academic medical center with a diverse network of community based health care delivery systems. We collaborate with both the private and public sector to more rapidly and cost effectively expedite scientific discovery through clinical trials and comparative effectiveness research to improve the care and health of patients.
The JHCRN is comprised of the 6 hospitals within Johns Hopkins Medicine, Anne Arundel Medical Center (AAMC) in Annapolis, MD, INOVA Health System in Northern Virginia, Peninsula Regional Medical Center (PRMC) on Maryland's Eastern Shore and Reading Health System in Reading, PA, and Allegheny Health Network (AHN) in Western Pennsylvania.  The Johns Hopkins Medicine Office of Capital Region Research is also a member.
Collectively the JHCRN provides access to more than 8 million patients.
Click the links below to learn more: