A team of Johns Hopkins experts travels to Guangzhou (China) biannually to educate and train the clinical research professionals at Sun Yat-sen University (SYSU).
Currently, two courses are offered: Clinical Investigation and Research Coordination. The courses combine lecture format with small group case studies, and online classroom exercises. Approximately forty-five online modules are available and are required to be completed by participants in each of the courses before Johns Hopkins on-site training takes place.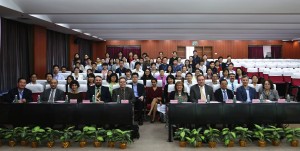 The Clinical Investigation course is a five-day program that provides an overview of the essentials of clinical research geared towards faculty-level investigators. Course content includes the identification and performance of clinical projects, regulatory issues, clinical research ethics, cohort and clinical trial design, data analysis and methodology of systematic reviews. All participants are expected to draft and develop a clinical study abstract during the sessions. Program instructors are Michael Boland, Judith Carrithers, Adrian Dobs, David Friedman, Nancy Kass, Zhiping Li, Pete Miller, Joan Pettit, Jim Potter, Steve Socio, Fran Stillman, Holly Taylor, and Nae-Yuh Wang.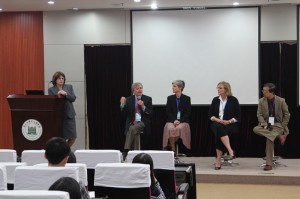 The  Research Coordinator course is a five-day program that provides in-depth exposure to selected topics relevant to Good Clinical Practice (GCP) from the perspective of the clinical research coordinator. Training is based on seven content areas including clinical research ethics, informed consent, adverse events, International Conference on Harmonisation (ICH) GCP, clinical trial design and protocol development, quality assurance/quality control, and privacy and confidentiality. This program is led by Ed Fuchs and Hongxia Li.
Judith Carrithers, Nancy Kass and Holly Taylor also conducted a two-day course at SYSU in March 2014 that presented an outline of topics in research integrity and bioethical issues in human subjects research.
Click the links below to learn more:
SYSU Clinical Investigation Course Schedule March 2014
SYSU Research Coordination Course Schedule March 2014
---
GO BACK TO THE JHU-SYSU COLLABORATION HOME PAGE