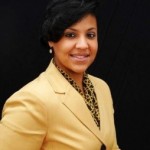 Avonne Connor, PhD, MPH
Epidemiology
Mentors: Kala Visvanathan, Mei-Cheng Wang, and Liz Selvin
Research Focus:
My research interests include the roles of modifiable risk factors with breast cancer among ethnically diverse study populations, such as the associations between obesity and breast cancer outcomes and associations between specific obesity, insulin, and inflammation related genetic variants and breast cancer risk and prognosis. My career goals are to conduct population-based studies to identify and modify lifestyle factors and biomarkers pertaining to the etiology and survival of female cancers among minority women. To continue to progress in research, it is necessary for me to expand my analytical skills in multiple areas such as learning about novel statistical methods to evaluate survival and longitudinal data and the assessment of prognostic and predictive biomarkers.
Carmen Alvarez, PhD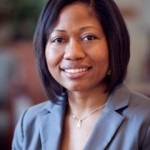 Community-Public Health Nursing
Mentors: Lisa Cooper and Nancy Glass
Research Focus:
My research focuses on survivors of trauma with a chronic disease, their levels of patient activation and unique needs for improving blood pressure. Risk for chronic illness and poorer physical and mental health is increased among those who have experienced trauma. Research has shown that women are disproportionately affected by both trauma and heart disease. Decreasing this gender disparity requires better understanding of gender differences on how adverse experiences impact health behaviors and disease management among trauma survivors. Learning these differences will help highlight the special needs of trauma survivors with uncontrolled hypertension.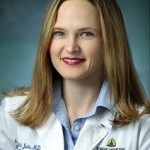 Angie Child Jelin, MD
Gynecology and Obstetrics
Mentors: David Valle, Karin Blakemore, and Daniele Faillin
Research Focus:
My research focuses on prenatal genetics.  Fetal congenital anomalies have underlying etiologies that include not only aneuploidy, but also duplications/deletions and single gene mutations that effect fetal development. I plan to pursue whole exome sequencing in fetuses with major fetal congenital anomalies visualized on ultrasound. It is feasible to initiate this study under Dr. David Valle's existing Mendelian Exome Sequencing Project. We expect to identify novel mutations, as well as explore the heterogeneity in known mutations, and expression by gender in fetuses with congenital anomalies.
Carolyn Sufrin, MD, PhD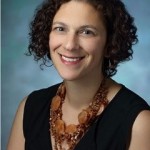 Gynecology and Obstetrics; Health, Behavior and Society
Mentors: William Mosher and Jennifer Clarke (Brown University)
Research Focus:
My research niche is reproductive health for incarcerated women. Most of the over 220,000 women behind bars in the U.S. are of reproductive age, and many enter jail or prison pregnant. However, there has never been a systematic assessment of pregnancy outcomes among this vulnerable and marginalized group of women. My BIRWCH project will collect 1 year of epidemiologic data on pregnancy outcomes from state prisons and select jails. This research implicitly indexes the fact that women's health has been systematically neglected in research on health care in prisons, and it also addresses health disparities among a population that is disproportionately women of color and poor women.  Findings will fill an important gap in knowledge and have implications for future research and public policy.